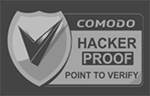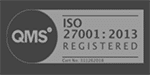 Kuflink Ltd is authorised and regulated by the Financial Conduct Authority (FCA) (Registration Number 724890). Kuflink Ltd is not covered by the Financial Services Compensation Scheme. Kuflink Ltd has its registered office at 21 West Street, Gravesend, Kent, DA11 0BF.
*Capital is at risk and Kuflink is not protected by the FSCS. Past returns should not be used as a guide to future performance. Securing investments against UK property does not guarantee that your investments will be repaid and returns may be delayed. Tax rules apply to IF ISAs and SIPPs and may be subject to change. Kuflink does not offer any financial or tax advice in relation to the investment opportunities that it promotes. Please read our risk statement for full details.
X
But first, cookies
We use cookies to improve your experience and deliver personalized content. By using Kuflink, you agree to our Cookie Policy.
Read More Accept Cookie settings
Necessary cookies are absolutely essential for the website to function properly. This category only includes cookies that ensures basic functionalities and security features of the website. These cookies do not store any personal information.
Any cookies that may not be particularly necessary for the website to function and is used specifically to collect user personal data via analytics, ads, other embedded contents are termed as non-necessary cookies. It is mandatory to procure user consent prior to running these cookies on your website.