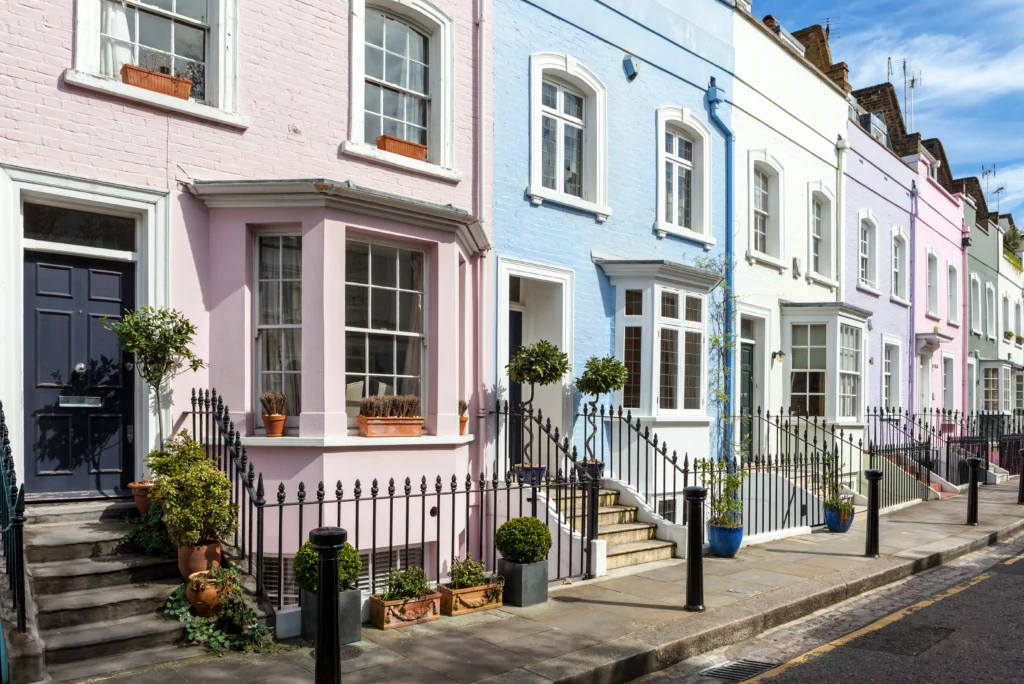 Airspace Development – All you need to know
Airspace developments are a great opportunity for property developers to build new housing in populated areas like London in a cost-effective way. 

Airspace development has been making headlines in the world of property development. Do you know why? Let's see what airspace development is, how it benefits us, and what is different about it.
The UK government in 2019 announced the relaxing of permitted development rules for buildings to add residential 'top floors'. Furthermore, a new scheme was introduced by the housing secretary. The scheme relaxed the airspace development rules and allowed construction of up to two storeys on existing buildings without having to worry about the hassle of getting full planning permission – though a certificate of lawful use may still be needed. 
Consequently, airspace developments have become a great opportunity for property developers to create new housing in densely populated areas like London in a profitable yet cost-effective way. 
There are different opinions on this announcement. Many believe that airspace developments can resolve the UK housing crisis. At the same time, others fear that this step is a 'race to the bottom' with regards to standard, including light and space.
However, some have predicted that airspace development will result in up to 200,000 new houses in Greater London. So these types of development opportunities are an excellent step taken by the government. 
So, what is airspace development?
A technique where developers use the rooftops of buildings for constructing new homes. With airspace development construction techniques, more homes can be created entirely off-site in factories. Plus, this type of construction can be done in a matter of days, making it time-efficient as well. Many are calling it an innovative solution for building houses that do not violate green belt land. 
However, airspace development can only be successful when it fits well with the rest of the building and its surrounding area. So, it is important to make sure that any developmental changes are respectful of the existing architecture. This can be achieved by improving the communal areas and by enhancing the amenities such as cycle storage and lifts, which benefits the residents and brings the building up to safety and modern health standards. 
Airspace development: How is it different?
There are no specific or unique requirements for airspace development. The required components, including land, funding, services and construction, are all there. But, the things that make it different are technical difficulties, potential design, the legalities regarding tenants or occupiers, like the right of light and access, or party walls. These additional considerations might make construction challenging and make funding a little tricky. 
Advantages for Building Owners
Upgrades to the building 

Cost savings on building maintenance and service charges 

Increase in value of property

Extra income for freeholders 

Minimal disruption with an innovative construction method 
Advantages to the wider community
Less demolition and waste

Preservation of existing buildings, communities and occupants 

Considerable increase in new houses

Increase in housing with visual impact
Considerations
Lease holder concerns

Structural Capabilities

Access routes for cranes

Fire protection

Maintenance

P

rovision of services

Quiet enjoyment by current tenants would be lost

Tenants right of first refusal if the airspace is being sold or leased

And so on
Why airspace development is an exciting area of development?
The opportunity to develop in London, the city where the property is at a premium, is a profitable and exciting prospect. By adding storeys to an existing building, a lot of new houses can be built with minimal disturbance to the residents and communities. 
Moreover, airspace development is a sustainable method of building new houses since existing buildings get preserved and improved for saleability instead of falling into a state of disrepair. 
How to Secure Funding for Airspace Development?
While the opportunity is large, the funding options may be limited. Many lenders do not understand the concept of airspace development and consequently may be reluctant to give loans for such projects because of project feasibility, the 'non-standard' nature or the amount of risk. 
*Capital is at risk and Kuflink is not protected by the FSCS. Past returns should not be used as a guide to future performance. Securing investments against UK property does not guarantee that your investments will be repaid and returns may be delayed. Tax rules apply to IFISAs and SIPPs and may be subject to change. Kuflink does not offer any financial or tax advice in relation to the investment opportunities that it promotes.