Where Kuflink Invests up to 5% with you.*
Earn up to 8.95% gross pa*†
Kuflink co-invests up to 5%*
1st & 2nd legal charges*
Secondary Market
across multiple secured loans*

Earn up to 9.73% gross pa*†
1,3, or 5 years terms
1st & 2nd legal charges*
Blended LTV & LTGDV 65%
Take control of your money with Kuflink's Select-Invest, where you can fund exciting individual projects, secured by UK property,* from just £100 and enjoy fantastic returns up to 8.95% interest gross per annum.*† Further, Kuflink co-invests up to 5% alongside you in every deal.*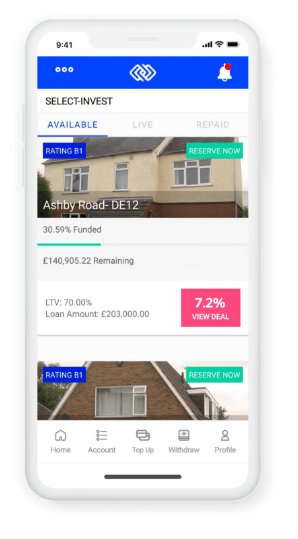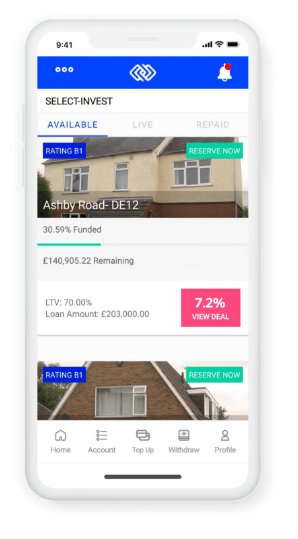 Select Invest

Current Opportunities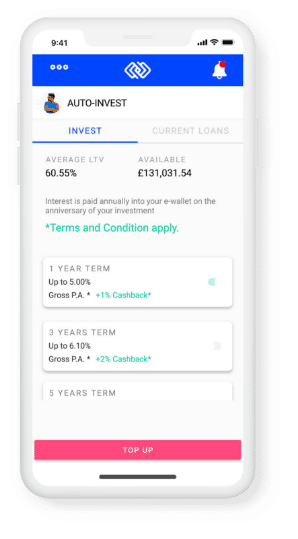 Savvy investors like you know that diversification is key, which is exactly why we've created Auto-Invest.
Our bespoke system automatically spreads your funds across a wide range of projects from London to Liverpool and beyond, lowering your risk exposure and reducing the time you'd likely spend researching individual opportunities.
The less time you spend worrying about where to place your money, the more time you'll have to think about spending it!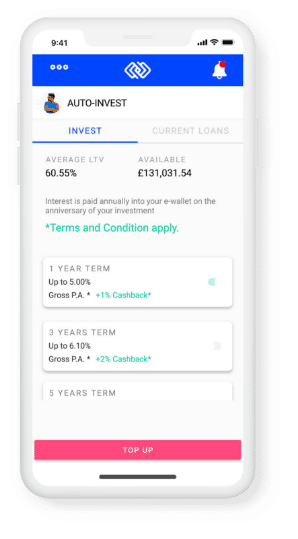 Auto Invest


Opportunities
The easy way to lend to a selection of the very best property opportunities and earn up to 8.08% interest pa*.
Chose Auto-Invest to build your hands-off portfolio in just a few clicks: simply chose a term, select the amount you'd like to lend, then sit back and watch your invest grow!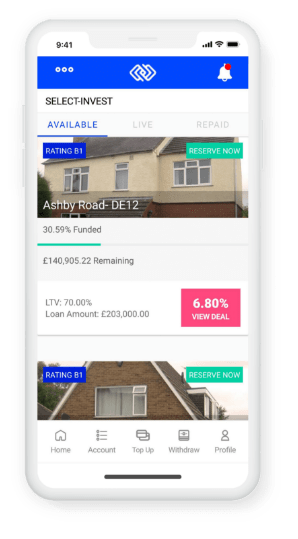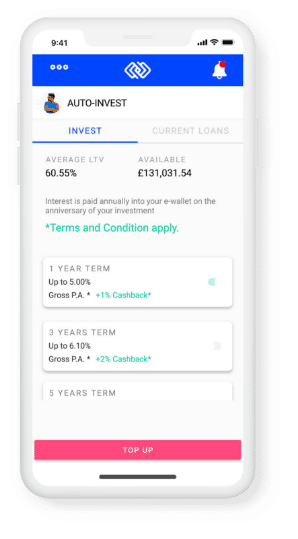 Buy and sell existing investments. Terms and conditions apply.
Sales on the marketplace aren't guaranteed but our award-winning investments don't tend to hang around for long!