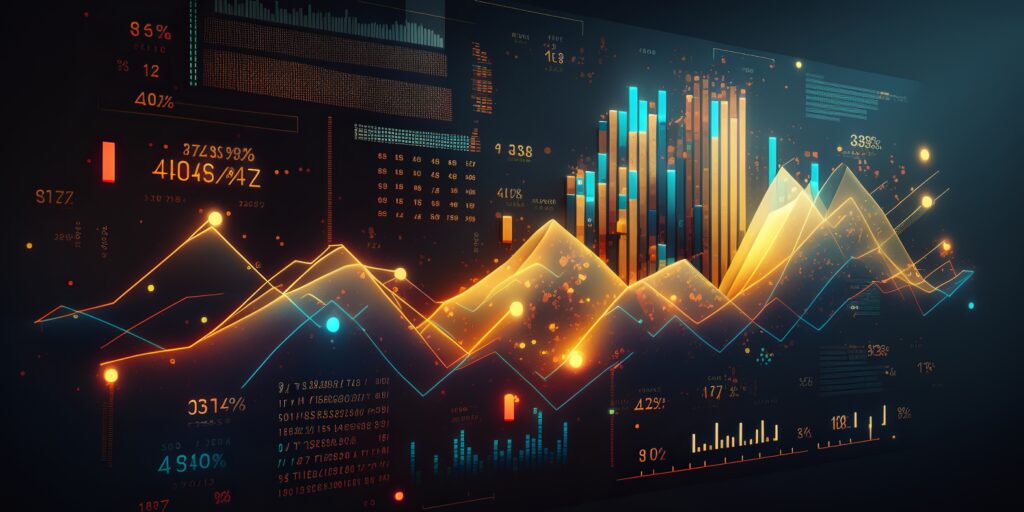 Exploring the Best Investment Platforms in the UK for Property-Backed P2P Opportunities
As someone who is passionate about investing and always on the lookout for innovative opportunities, I've explored various investment platforms in the UK. One particularly intriguing avenue that has caught my attention is investing in online peer-to-peer (P2P) platforms that offer investments exclusively in loans secured by UK properties. These platforms provide a unique way to diversify one's investment portfolio while benefiting from the stability of property-backed loans. In this article, I'll delve into the world of one of the best investment platforms UK, offering insightful suggestions and reasons for considering them. Specifically, I'll highlight a standout platform, Kuflink, which offers Innovative Finance ISA products and introduces cutting-edge features that set it apart.
Introduction
Investing has evolved significantly in the digital age, offering a multitude of options beyond traditional avenues. Property-backed loans have always stood out due to their stability, and with the rise of P2P platforms, these opportunities are more accessible than ever.
The Appeal of Property-Backed as one of the

Best Investment Platforms UK
Property investments have a lasting allure due to their potential for steady returns and intrinsic value. P2P platforms take this concept a step further by allowing individuals to invest in portions of loans secured by UK properties, democratizing the real estate market.
Exploring P2P Platforms as one of the

Best Investment Platforms UK
3.1 Understanding P2P Platforms
P2P platforms connect investors with borrowers, eliminating intermediaries and enabling individuals to directly participate in loans. These platforms offer diverse investment options, from personal loans to property-backed loans.
3.2 Benefits of P2P Property Investments
Investing in property-backed loans through P2P platforms provides a unique blend of stability and diversification. Investors can access the property market without the burden of property management.
Kuflink: One of the

Best Investment Platforms UK
Kuflink stands out in the P2P landscape with its Innovative Finance ISA products. This tax-efficient option allows investors to earn interest without the weight of taxation, enhancing overall returns.
4.2 Auto-Invest: A Hands-Free Approach
Kuflink's Auto-Invest feature simplifies the investment process. It strategically spreads funds across multiple loans secured by UK properties, reducing risk and maximizing potential returns.
4.3 1-Year Select Loans: Your Choice, Secured
For those seeking more hands-on control, Kuflink's 1-Year Select Loans provide the option to invest in a single loan secured by a UK property. This personalized approach offers flexibility and direct decision-making.
Risk Management and Compensation – making it one of the

Best Investment Platforms UK
5.1 Protecting Investor Cashflow
Kuflink goes the extra mile by ensuring investor cash flow remains unaffected even if borrowers delay repayments. This proactive measure showcases their commitment to investor peace of mind.
5.2 Default Interest and Risk Handling
In the event of borrower default, Kuflink takes on the risk of interest payments, emphasizing their confidence in the investments. This unique approach aligns their interests with investors.
Tax-Efficient Investing: IFISA
6.1 Understanding the IFISA
Innovative Finance ISA (IFISA) products offer a tax-efficient way to invest in P2P loans. Kuflink's IFISA products boast an annual allowance, shielding a substantial portion of your earnings from taxation.
6.2 Annual Allowance and Flexibility
Kuflink's IFISA products are designed to accommodate changing financial needs. With an annual allowance of £20,000, investors can make the most of tax-efficient opportunities.
Future-Ready: Kuflink's App
7.1 Accessibility and Convenience
Kuflink sets itself apart by offering a user-friendly app, available on both Android and Apple platforms. This convenience empowers investors to stay connected and manage their investments on the go.
Why Choose Kuflink: A Summary
In a landscape of P2P platforms, Kuflink shines as an exceptional choice for property-backed investments. Its innovative features, commitment to investor welfare, and tax-efficient options make it a compelling option for both seasoned investors and newcomers.
Conclusion – one of the

Best Investment Platforms UK
Investing in online P2P platforms that specialize in UK property-backed loans opens up a world of opportunities. Kuflink, with its pioneering IFISA products, risk management strategies, and accessible app, presents a forward-looking solution for investors aiming to diversify their portfolio with confidence.
Frequently Asked Questions (FAQs)
Q1: What is a P2P investment platform? A: A P2P investment platform connects individual investors with borrowers, facilitating loans without the involvement of traditional financial institutions.
Q2: How does Kuflink protect my investment in case of borrower default? A: Kuflink takes on the risk of interest payments and even offers compensation in case of delays, ensuring your cashflow remains stable.
Q3: What is an Innovative Finance ISA? A: An Innovative Finance ISA is a tax-efficient investment wrapper that allows you to invest in P2P loans without paying tax on the interest earned.
Q4: Can I access my funds from Kuflink's IFISA before the end of the investment period? A: Kuflink offers flexibility with its Flexible ISA, allowing you to withdraw funds during the investment period, subject to terms and conditions.
Q5: How does Kuflink's app enhance the investment experience? A: Kuflink's app provides easy access to your investments, allowing you to monitor, manage, and stay updated on the go, contributing to a seamless investing experience.
Investing in property-backed loans through P2P platforms offers a blend of stability, convenience, and potential returns. With Kuflink leading the charge in innovative features and investor-focused strategies, the journey towards a diversified investment portfolio becomes all the more exciting and promising.