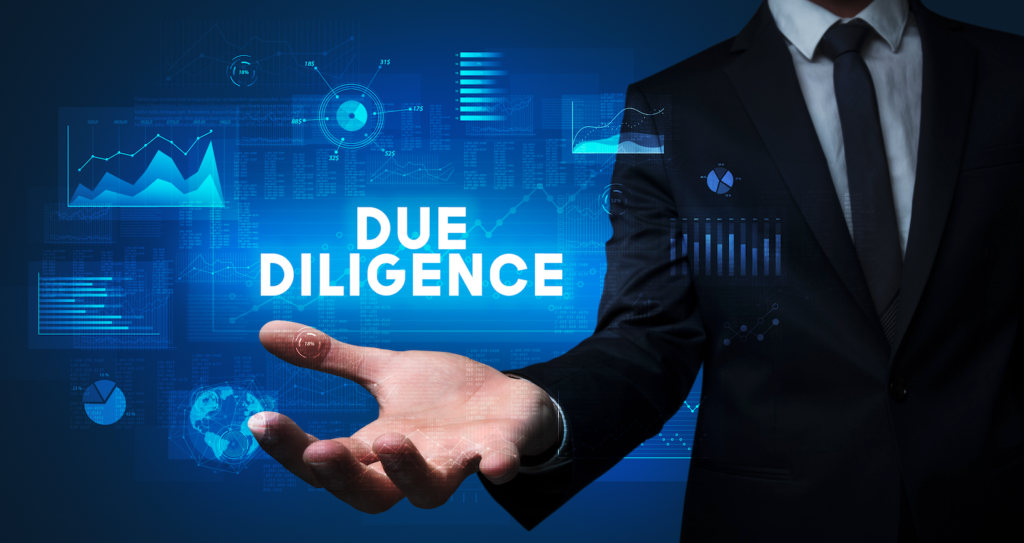 Navigating Online P2P Platforms: A Financial Due Diligence Guide
The financial landscape has been significantly disrupted by online peer-to-peer (P2P) platforms, offering promising returns for investors. But how do you navigate this terrain as a potential investor? This guide will delve into the importance of financial due diligence and how you can confidently invest in platforms that offer loans secured in UK property.
Understanding Online P2P Platforms
What is P2P Lending?
P2P lending is an innovative form of borrowing and lending that eliminates traditional financial intermediaries like banks. It allows individuals to lend to and borrow from each other directly, using online platforms as facilitators.
Advantages of P2P Lending
By bypassing traditional banking systems, P2P lending can offer higher returns for investors and more accessible loans for borrowers. This is particularly appealing in the realm of property investment, where traditional loans can be cumbersome and costly.
Importance of Financial Due Diligence
What is Financial Due Diligence?
Financial due diligence is the rigorous process of evaluating the financial health and potential risks of an investment opportunity. It's the essential groundwork that allows investors to make informed decisions.
Role of Financial Due Diligence in P2P Lending
In the context of P2P lending, financial due diligence is even more critical as the intermediary role of banks is eliminated. Here, the responsibility for evaluating potential investments lies with the investor and the platform offering the loans.
Case Study: Kuflink's financial Due Diligence Process
To illustrate the importance of financial due diligence in P2P lending, let's consider the UK-based P2P platform, Kuflink.
The Underwriting Process at Kuflink
Kuflink's underwriting process involves multiple professionals, from sales staff to underwriters, valuers to solicitors, and finally to their accounts team. Each plays a crucial role in evaluating borrowers and their assets. All of this happens before a deal goes live on their platform, ensuring that the loans you invest in have been meticulously vetted.
Importance of Unregulated Lending
One unique aspect of Kuflink's approach is that they offer unregulated lending. While this might sound risky at first, it's important to remember that unregulated loans aren't without checks and balances. Kuflink applies the same, if not more, rigorous checks and measures on these loans as on regulated ones, but without the bureaucratic restrictions often associated with the latter.
Kuflink's Response to Challenges: A Past Example
Kuflink demonstrated the importance of maintaining strong relationships with borrowers and taking decisive action to protect assets during past challenging periods. Despite the tough climate, Kuflink managed to achieve substantial debt repayment due to its proactive approach.
Kuflink's Default Rate and Its Comparison with the FCA's Definition
Kuflink adopts a stricter definition of loan default than the FCA, considering a loan in default if it's one calendar month past a missed payment. This quicker response time helps protect investors and keep the platform's default rate under control.
The Benefits of Investing with Kuflink
Expert In-House Team
Kuflink boasts a knowledgeable in-house team, with experienced underwriters, credit committees, asset managers, accountants, collections team, software developers, and directors.
Third-Party Service Providers to assist in the Financial Due Diligence
Working with reliable third-party providers like Experian, Equifax, CIFAS, and Creditsafe, among others, Kuflink ensures a comprehensive process for every deal.
Conclusion
Investing in P2P platforms like Kuflink, which offer loans secured in UK property, can yield promising returns. However, understanding the financial due diligence process, like the one employed by Kuflink, is vital. With their rigorous checks and balances, proactive approach to challenges, and a constant focus on the future, platforms like Kuflink offer a promising avenue for investors.
FAQs
What is P2P lending? P2P lending is a form of direct lending between individuals, facilitated by online platforms.
What is financial due diligence? Financial due diligence is the process of evaluating the financial health and risks associated with an investment.
Why is Kuflink's default definition stricter than the FCA's? Kuflink believes in taking quick action to protect their investors, which is why they consider a loan in default if it's one calendar month past a missed payment.
What is unregulated lending and why does Kuflink offer it? Unregulated lending refers to loans that are not regulated by financial authorities. Kuflink offers such loans, applying the same, if not more, rigorous checks and measures as regulated loans, but without bureaucratic restrictions.
How has Kuflink responded to past challenges? Kuflink maintained strong relationships with borrowers and took decisive actions to protect assets, achieving substantial debt repayment despite challenging periods.