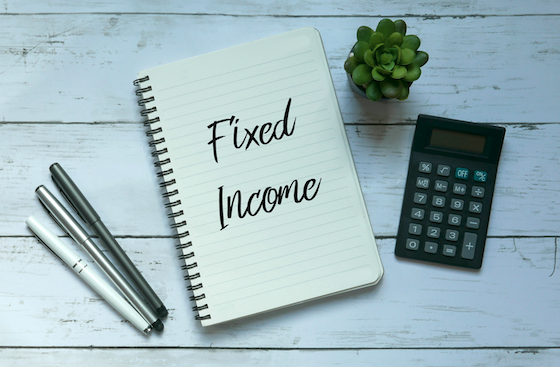 Fixed Income Investments: Exploring UK Property-Backed P2P Platform – Kuflink
Introduction to Fixed Income Investments

As an enthusiastic investor looking for fixed income opportunities, exploring the world of online Peer-to-Peer (P2P) platforms can be both exciting and overwhelming. P2P lending has emerged as an alternative investment option, providing the chance to invest in loans secured by UK properties. In this article, I will delve into the solutions for those interested in investing in P2P platforms with a focus on UK property-backed loans. I will also highlight Kuflink, a unique platform that goes the extra mile in ensuring consistent interest payments and managing default risks.
Understanding P2P Platforms
Before diving into the specifics, it's essential to understand the concept of P2P platforms. These online platforms act as intermediaries, connecting investors with borrowers. Individuals or businesses seeking loans are matched with investors looking to earn fixed income through lending.
P2P platforms offer several advantages, including potentially higher returns compared to traditional fixed-income investments and the ability to diversify across multiple loans. However, investors should also be aware of the risks involved, such as the potential for borrower default and lack of regulatory protections.
Fixed Income Investing in UK Property-Backed P2P Platforms

One of the attractive options within the P2P space is investing in loans secured by UK properties. These investments provide an additional layer of security, as the property serves as collateral, reducing the risk for investors. Additionally, the UK property market has historically shown stability and potential for appreciation.
Analyzing the risks associated with property-backed investments and understanding how to mitigate them is crucial for making informed decisions in this niche.
Introducing Kuflink

Among the various P2P platforms available, Kuflink stands out as a platform that offers distinct advantages for investors. Kuflink specializes in loans backed by UK properties, providing a sense of security that many investors seek in fixed-income opportunities.
Reasons to Choose Kuflink for Fixed Income Investments
1. Continued Interest Payments in Default Situations

One of the standout features of Kuflink is its commitment to ensuring continued interest payments even in default situations. When a borrower is unable to make their loan repayment, Kuflink steps in and pays the interest from their own pocket. This unique approach helps to ensure that investors' cash flow remains unaffected, even during challenging times.
2. Compensation and Default Interest

Kuflink takes on the risk of interest in default situations, which sets it apart from other platforms. However, in the event the borrower repays the loan or default interest is received, Kuflink is entitled to compensation, thus safeguarding their interests as well.
Getting Started with Kuflink:
To begin investing with Kuflink, investors need to create an account and go through a verification process. Once registered, they can explore a range of available investment opportunities and choose those that align with their risk appetite and investment goals.
Tips for Maximizing Returns and Managing Risks
While Kuflink offers unique advantages, investors should still exercise prudence and make informed decisions. Some tips to consider include setting clear investment goals, understanding loan terms, and staying updated on the UK property market.
Customer Testimonials and Success Stories:
To gain further insight into the experiences of investors on the Kuflink platform, this section will showcase real customer testimonials and success stories. These firsthand accounts can help potential investors gauge the platform's performance and reliability.
Conclusion
In conclusion, fixed-income investments through P2P platforms backed by UK property loans present an intriguing opportunity for investors seeking stable returns. Kuflink, with its exceptional approach to interest payments during defaults, stands out as a platform that offers investors an added layer of protection. By conducting thorough research, setting clear investment goals, and diversifying their portfolio, investors can maximize their chances of success while navigating the world of P2P lending.
FAQs:
Is investing in P2P platforms risk-free? P2P investments come with inherent risks, such as borrower default. However, investing in UK property-backed loans on platforms like Kuflink can provide additional security.
How does Kuflink manage default situations? Kuflink ensures continued interest payments even when borrowers default by covering the interest from their own pocket.
Can I withdraw my investment before the loan term ends? Yes, you can usually sell your investment to other investors on the secondary market, subject to demand.
What returns can I expect from Kuflink investments? Returns vary depending on the specific loans you invest in. Kuflink provides detailed information about potential returns for each opportunity.
Is there a minimum investment amount on Kuflink? Yes, the minimum investment amount may vary based on the loan opportunity, but Kuflink typically has options to suit various budgets.