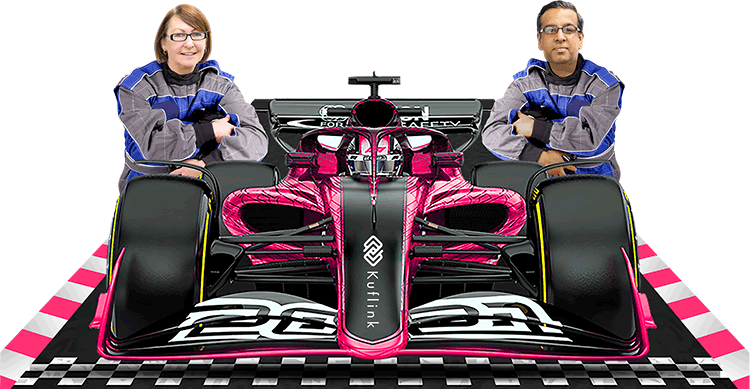 How to become a P2P investor?
A Peer to peer lending platform is similar to banks, online lenders or credit unions when it comes to borrowing money. With P2P, borrowers get funds, will be charged interest and will then repay the loan either monthly or at the end of the term depending on the agreement. However, it is different for investors.
With peer to peer lending, investors can earn better returns. Generally, they can earn anywhere between 2% and 8% depending on the amount they invest and the term they select. In addition, peer to peer lending allows you to invest in a diversified portfolio by putting your funds into different investments.
Just like other investments, P2P can be risky*. There is a chance of borrowers defaulting thereby causing delays in your investment return. Also, P2P lending is not protected by the FSCS, which means you may lose your entire investment.
Investing in peer to peer lending is very easy. All you have to do is find the right provider that matches your investment goals. Once you have found your match, you just have to sign up as a lender and transfer money. You are good to go!
To show you how easy the P2P investing process is, let's look at how you can become an investor at Kuflink.  All loans are secured on a property (1st or 2nd charge)*.
The on-boarding process



Signup – Add your personal details


Information needed for sign up

You need to upload a copy of your valid photo ID which could be your Passport, Driving Licence or National ID card.

For additional security, you will also have to take a photo or video of yourself.

You need to have a UK bank account to create a

 Kuflink account.

These checks are solely to verify your identity, are not a credit check and will not be visible on your credit record. 

Next Step –  'Appropriateness test' to start investing

The Appropriateness Test is a Multiple Choice Test that every investor must pass before Investing in a peer to peer Agreement. This is to ensure the Investor understands the risks and rewards of investing through a P2P platfom. 

Add your 'Banks details'


Every Investor must upload their account number, sort code and a bank statement to verify the accuracy of the details. This is to ensure that when funds are returned, they go to the right account registered to the investor, hence, we request a bank statement showing your name, account number and sort code. 

Select a product and start making money
With Kuflink, as a New Investor, you must start by investing a minimum amount of £100 into any Kuflink Product.
Kuflink Investment Products
Kuflink offers three investment products to its investors, including:
Select Invest – you can choose and allocate your money across different loans secured on property (1st or 2nd charge)*
Kuflink Select-Invest option allows you to manage your portfolio of loans. If you choose select-invest, then know that Kuflink will co-invest up to 5% in every deal. When investing with Kuflink, you can select to have your interest compounded. This means your interest will not be paid until maturity, and you get to earn more on your funds. You also have the option of getting interest paid on the first working day of every month.
If you ever want to exit from an investment early, you can list your loan on the Kuflink secondary market for sale. There will be a 0.25% seller's fee, payable when your investment gets sold. If another investor buys your loan, you will get your capital and any due interest for that month.
Auto Invest – your funds are diversified across multiple loans secured on properties (1st and/or 2nd charge)*
With Auto-Invest, your investments are diversified across a pool of secured P2P loans. When the loans mature, they will be removed from the pool, and when new suitable loans become available, they are added to the investment pool. 
You can invest in either 1, 3, or 5-year periods, where you will be tied to the investment throughout the term of the loan, and you cannot exit early. 
Innovative Finance ISA (IFISA) – diversify your money across multiple loans secured on properties (1st and/or 2nd charge)* with an ISA wrapper
Just like Auto-Invest, IFISA automatically diversifies across multiple loans secured against UK property with an ISA wrapper. The Innovative Finance ISA allows lenders to put part of, or their entire annual ISA allowance in to earn interest tax-free on the money lent through an FCA-regulated P2P platform (ISA Manager approved). You can start investing with IFISA for as little as £100.
* Capital is at risk and Kuflink is not protected by the FSCS. Past returns should not be used as a guide to future performance. Securing investments against UK property does not guarantee that your investments will be repaid and returns may be delayed. Tax rules apply to IF ISAs and SIPPs and may be subject to change. Kuflink does not offer any financial or tax advice in relation to the investment opportunities that it promotes. Please read our risk statement for full details.