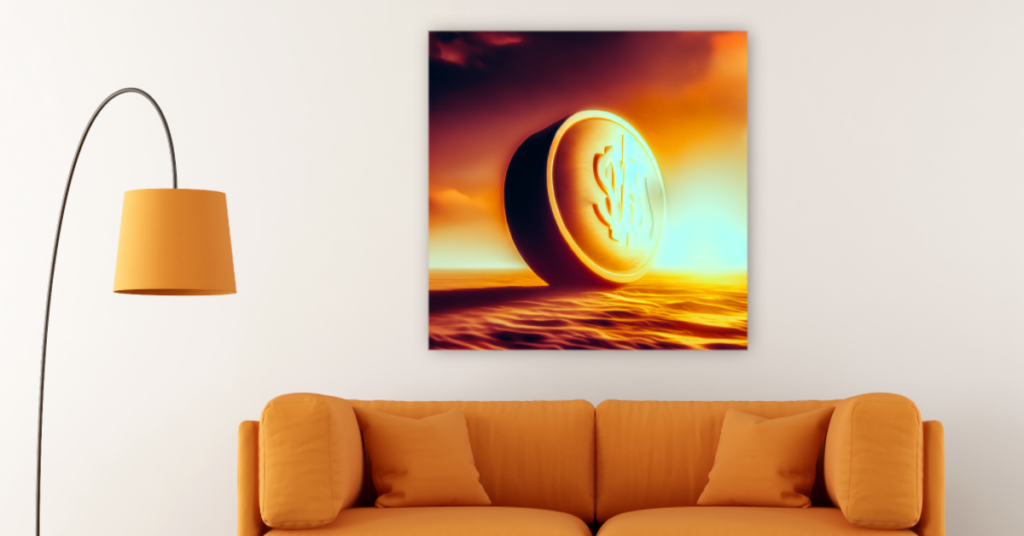 ISA Allowance 2023/24 : Navigating Online P2P Platforms
Hello, fellow investor! If your curiosity about investment opportunities matches mine, you've undoubtedly kept a tab on the unfolding narrative of the ISA allowance for 2023/24. Well, it's time we dissect this intriguing topic of ISA allowance 2023/24 together!
Introduction to ISA

Allowance 2023/24
The investment landscape is evolving at an unprecedented pace, with new tools, platforms, and opportunities emerging every day. One particular area of interest is the ISA – but what exactly is it?
What is ISA?
ISA, or Individual Savings Account, isn't just another financial term to add to the lexicon. It represents a transformative approach to saving and investing. Designed for UK citizens, an ISA is a saving or investment account where all returns are tax-free, and you don't pay income tax on the interest or dividends you earn. Its primary purpose? To incentivise and empower individuals to save or invest.
Now, with the term clarified, let's move to the anticipated ISA allowance for 2023/24 and why it has created such a buzz.
Significance of the 2023/24 Allowance
For any investor, understanding annual ISA allowances is crucial. These allowances are the maximum amounts you can deposit across your ISAs each tax year. While the set allowance for 2023/24 is £20,000, there's always room for changes based on HMRC's decisions. The dynamic nature of this allowance means that every investor must stay alert and informed, ensuring they maximise the potential benefits each year.
Delving into P2P Platforms
While traditional investment avenues remain popular, the rise of online Peer-to-Peer (P2P) platforms has revolutionised the investment world.
Advantages of Investing in Loans Secured in UK Property
Security in Investments
At the core of P2P platforms is the tantalising proposition of investing in loans secured on tangible assets – the UK property. By tying your investment to bricks and mortar, you have an inherent level of security. Even if the financial market experiences turbulence, the physical property retains intrinsic value.
Benefits for Investors
For investors, P2P platforms offer a slew of advantages:
Diversification: Spread your investments across various properties and loan agreements, mitigating risk.
Higher Potential Returns: Compared to traditional savings accounts, P2P platforms often offer better returns.
Transparency: Know where your money is being invested and how it's performing.
In the constellation of P2P platforms, Kuflink emerges as a distinctive star. Let's explore why.
Kuflink's Unique Offerings
Kuflink isn't just another platform; it stands out for several reasons.
Innovative Finance ISA (IFISA) Products
Kuflink offers an Auto product option, ideal for those who prefer a hands-off investment approach. It systematically diversifies your funds across various loans, each secured against UK properties. For those who wish for more control, the 1-year select invest option is tailor-made. Here, you can choose a particular loan secured against a specific UK property. Such diversity in product offerings caters to both novice and seasoned investors.
The Assurance of Kuflink's Cashflow
While investments always come with risks, Kuflink minimises this concern. In an exceptional move ensuring that their clients' cash flow continues to be paid by Kuflink when a borrower is unable to pay, while Kuflink then seeks compensation from the default interest if paid. This approach speaks volumes about their commitment to their investors. Furthermore, they absorb the risk of interest, which demonstrates their confidence in their vetting processes and the quality of their loan agreements.
Kuflink's Mobile App
In today's fast-paced digital age, accessibility is paramount. Kuflink has embraced this by launching a mobile application available on both Android and Apple platforms. This app offers real-time tracking, easy transactions, and timely updates – ensuring that investors have control at their fingertips.
Benefits of Flexible ISAs
Kuflink isn't only about unique investment opportunities. They've taken a step further with their Flexible ISAs.
Current Allowance Investment – ISA

 allowance 2023/24
This feature is groundbreaking. With Kuflink's Flexible ISA, you aren't bound. If needed, you can withdraw funds during the ongoing period. This liquidity, combined with the potential for high returns, strikes a perfect balance for investors.
Future Allowance Investment
And if you're thinking long-term (as all wise investors should), Kuflink has plans. They're aiming to offer flexibility for past ISA investments, making it a future-proof platform.
Conclusion-

ISA allowance 2023/24
As we navigate the ever-evolving investment landscape, tools like Kuflink offer a blend of innovation, security, and convenience. With investments anchored in the tangible UK property market, a user-friendly app, and a commitment to investor security, Kuflink stands out.
For those still on the fence, I'd pose this question: In a world of fluctuating markets and unpredictable returns, why not anchor your investments in something concrete, both literally and figuratively?
FAQs
How often can the ISA allowance change? The HMRC reviews it annually, but it doesn't necessarily change every year.
Is there a difference between an ISA and P2P platforms? Yes, ISA is a type of savings or investment account with tax benefits, while P2P platforms are platforms where you can invest in various opportunities, like loans secured against UK property.
How does Kuflink protect its investors? Through secured loans, diversified investment options, and a unique cashflow scheme in case of Borrower defaults.
Are there fees associated with Kuflink? It's always wise to review the terms and conditions or consult directly with the platform about any associated fees or charges.
What's the primary advantage of using Kuflink's app? Accessibility and real-time monitoring. You can track investments, withdraw or add funds, and receive timely updates anywhere, anytime.