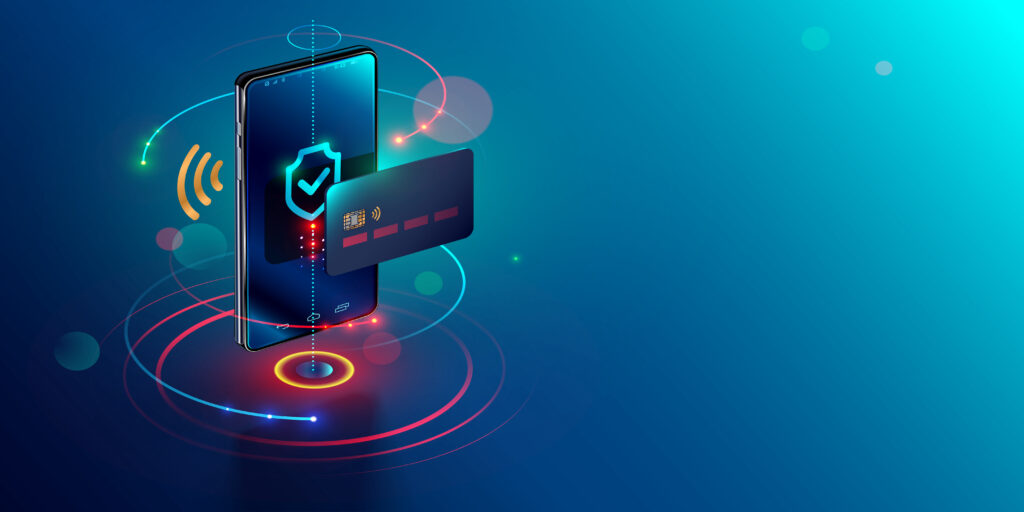 Kuflink's New features for August 2021. Stand Up with CTO
The Kuflink Tech Team has worked diligently to bring new features for August 2021 forward. Together, with your feedback, we are able to fulfil Kuflink's purpose in 'Connecting People to Financial Freedom'.
Quote for August 2021
"Applied Faith: Faith is a state of mind through which your aims, desires, plans and purposes may be translated into their physical or financial equivalent." – 3 of 17 Napoleon Hill's 17 Principles of Success. (To see previous Napoleon Hill's 17 Principles of Success please refer to previous CTO blogs).  

What's New or on its way to the Kuflink Platform & Kuflink Mobile APP for August 2021  

1) Released! A new "Instant Bank Transfer" payment facility using Open Banking via our approved FCA approved provider, FAIZPAY, is now live on the investment platform. This will allow users to transfer funds and update their e-wallets instantly. Learn more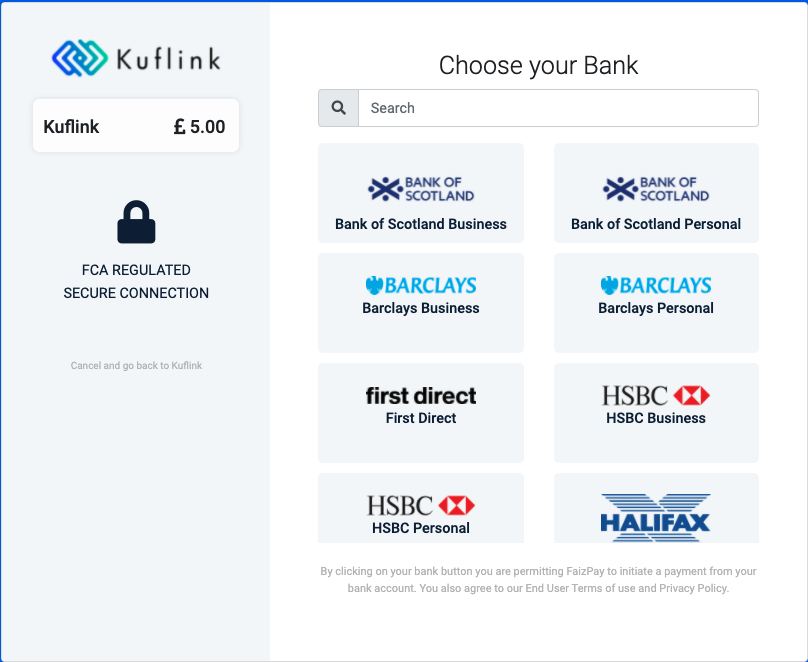 2) Released! The feature to view select deals as a list is back after popular demand.

3) Released! The feature to show how much you have invested in Select deals has been made clearer.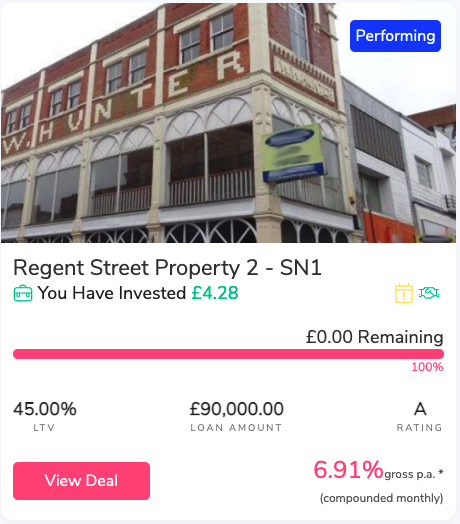 4) Released! The feature to show all other linked Tiers and Tranches in Select deals has now been introduced.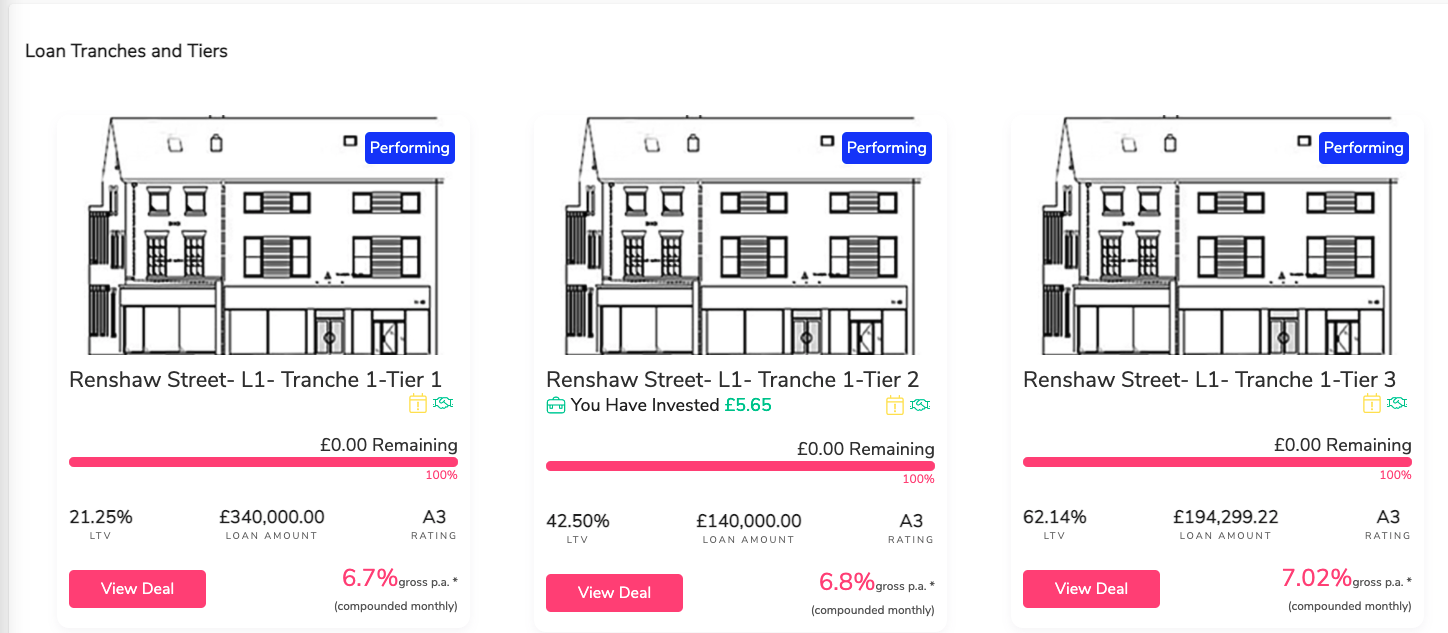 5) Released! You can now choose to compound the interest on your Auto-Invest and IF-ISA investments. Simply click the radio button when you choose how much, and for how long, to invest.  Compounding can be a great way to maximise your returns.*  At the end of each year, the interest you've accrued is reinvested – earning you interest on your interest! 

6) Released! You can now see a partial release of our new dashboard which shows you Select investments with or without an IF-ISA wrapper. 

7) Released! You can now download a CSV showing you accrued interest in Select, Auto and IF-ISA Investments in the Portfolio section.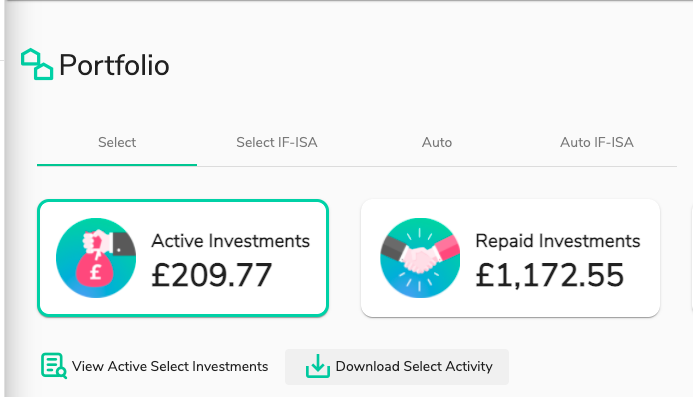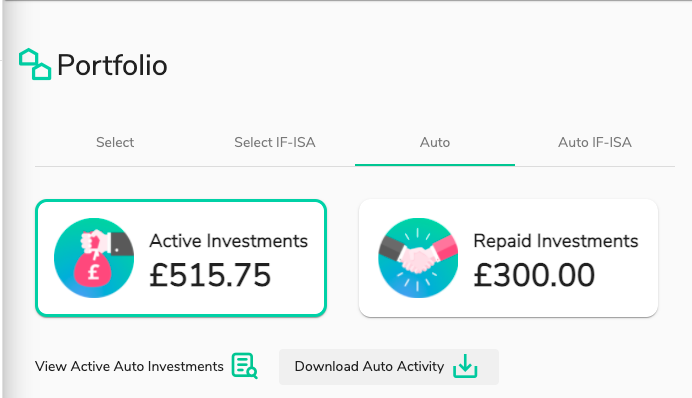 8) Released! Portfolio page show which Select Invest deals have been put into the ISA wrapper.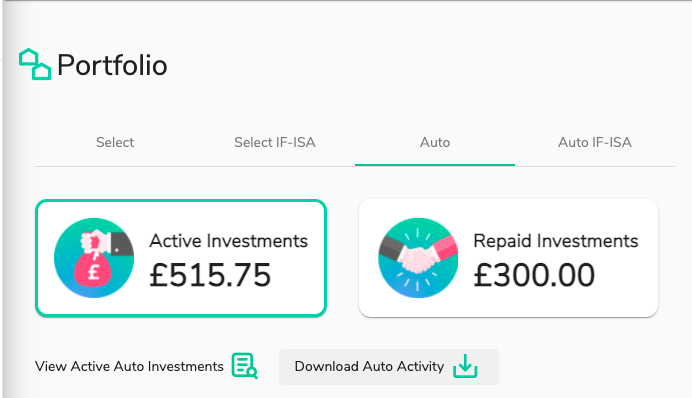 9) Coming Soon!  We are now working on a new feature that will allow IF ISA Transfers In to enter into ISA eligible Select Invest Deals – this means clients can decide which ISA eligible Select Invest deals they want their ISA transfer to go into.
10) Coming Soon!  A new segregated IF-ISA wallet, and SIPP wallet (which also comes with surprise features) – development has started.
11) Coming Soon!  A new feature showing borrowers who have links as individuals, shareholders or directors, to other loans already on the platform is being built.
12) Coming Soon!  A new feature showing where each development loan is in regards our new 7 phases of development  – work has started.
13) Coming Soon!  On the lending arm, we are currently building the process, through Open banking, to add an additional layer of borrower verification in real time and building a process to ascertain income vs expenditure for a potential borrower across all accounts. This is a step forward in reducing paperwork and unnecessary communication thereby improving efficiency in the process. All in all we should, in theory, gain access to all necessary information through a simplified online process as opposed to numerous phone calls, email chasers etc.
14) Coming Soon! Work on upgrading our proprietary deal risk / pricing tool in our CRM system by connecting to live data feeds, and allowing new fields to better assess the risk and price on deals is continuing. This is especially important in light of economic events like Brexit, the COVID-19 pandemic, and price hikes on raw materials (which will affect on-going Development appraisals). We are working with a 'Royal Institution of Chartered Surveyors' ('RICS') valuer and a seasoned developer / builder (both in our Credit committee), to further enhance the tool's sensitivity to such events. We envisage connecting this information to our live loans on our platform to provide a timeline of any given loans risk.
15) Coming Soon! We are working on upgrading our Dashboard. Live Charts, proprietary budget tools, links to other investments, accrued interest, etc. will be on display in a singular view.
CTO thoughts for August 2021
As a Chief Technical Officer, I do not have all the answers, and this is ok. I used to put a lot of pressure on myself to solve everyone's problems. However, I discovered this is not the best way, as the more problems I solved, the more problems I got, as people were looking for complete solutions from me. This is the route to burnout.
A true leader is one who asks for their team to present the problem and attempt to solve it themselves first. Discuss it on a stand up to get input from others, or in mini break out groups. Talk to other senior managers to ensure all areas are covered. Once this is done, only then can they discuss the problem with me to see if they are on the right path. Here the team member is growing and pushing themselves to learn and have the tools of a leader.
* Capital is at risk and Kuflink is not protected by the FSCS. Past returns should not be used as a guide to future performance. Securing investments against UK property does not guarantee that your investments will be repaid and returns may be delayed. Tax rules apply to IF ISAs and SIPPs and may be subject to change. Kuflink does not offer any financial or tax advice in relation to the investment opportunities that it promotes. Please read our risk statement for full details.