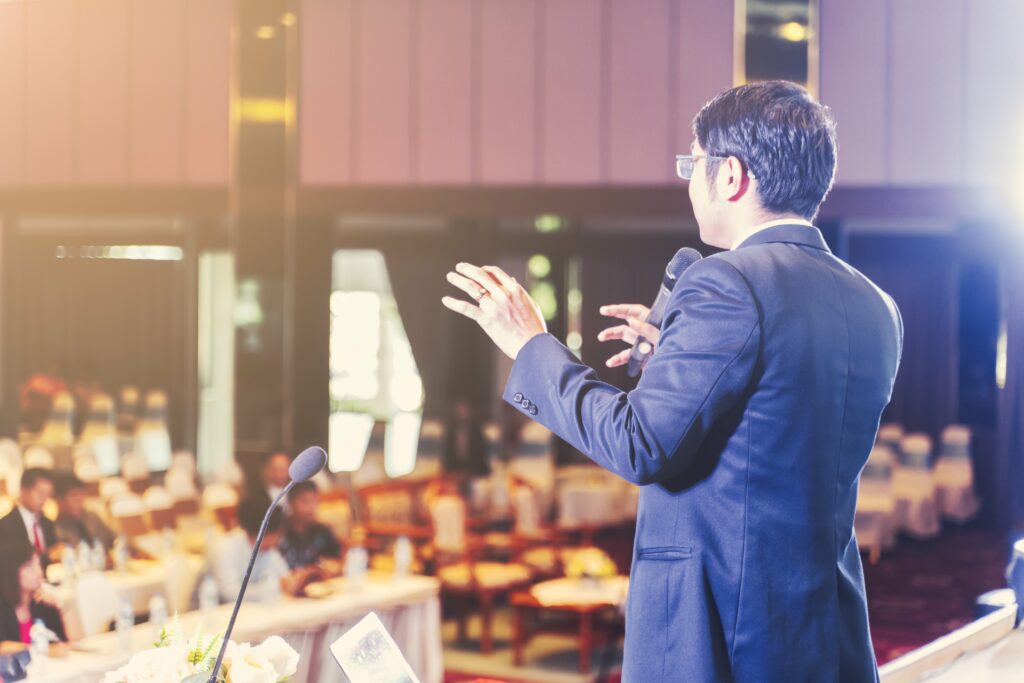 Kuflink's New features for February 2021. Stand Up with CTO
The Kuflink Tech Team has worked diligently to bring new features for February 2021 forward. Together, with your feedback, we are able to fulfil Kuflink's purpose in connecting people to financial freedom. 
I am reminded of a remark from the late Steve Jobs, "A Small team of A+ players can run circles around a Giant team of B and C players". The CEO has ensured that the team is small, but filled with A+ players in all departments. We have taken the same approach in our Tech department, to ensure our platform over delivers on our clients desires. 
What's New on the Kuflink Platform for February 2021
1) Our Main release for February is a versatile new Tax certificate Tool for our UK and Global clients. You can find this feature by clicking the Wallet balance (Top right of the platform) or in the Account Overview section. 
 Please see our Knowledge base on how to use the tool : Tax Certificate Tool – Interest and claiming tax relief on unpaid loans.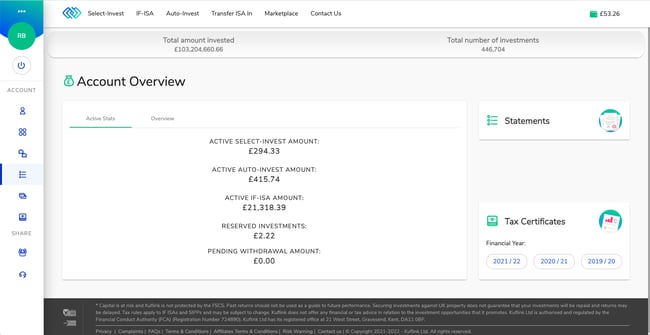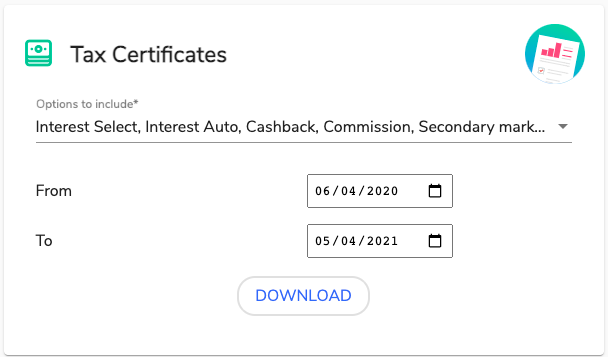 2) Mobile App Fixed on the Apple Store – (Beta – release date next week) 
I am happy to report that the Mobile App is up and running and is going through final tests before Beta release on 12th February 2021. We are adding some of the new features on the Web Invest platform too.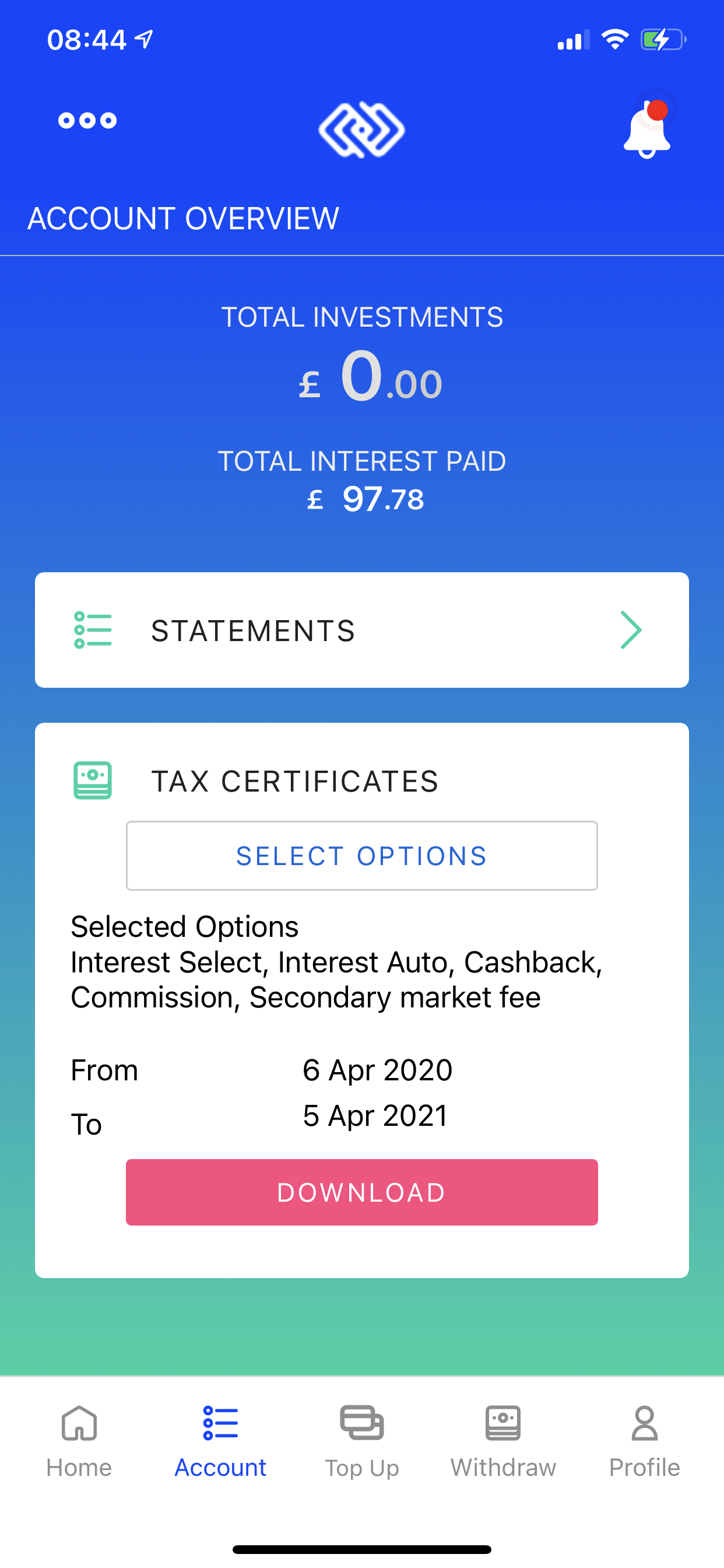 3) The Statistics page has been linked to our Proprietary Loan management system to allow seamless updates of the current and historic loans performance;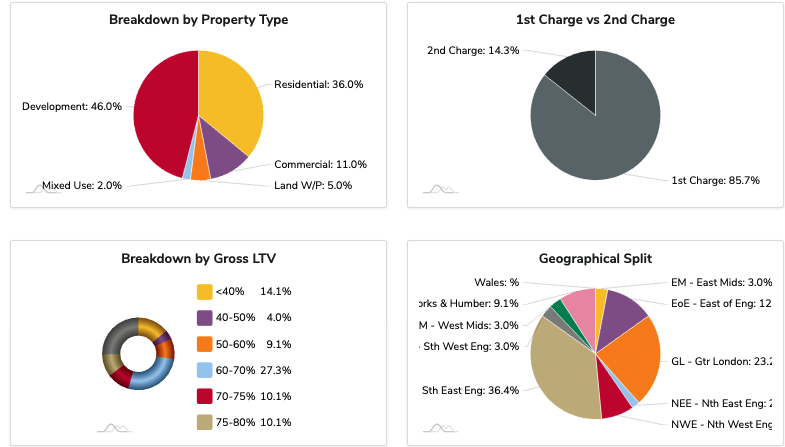 Some of the New Features that have the green light.  
1) We have started works on providing an IF-ISA wrapper around some of our Select Invest Deals;
2) We are working on showing updated Images and information  of  our Development Loans;
3) A new search feature on Live deals in Select Invest;
4) A new "Loan Status" column in your Portfolio section, showing each status (E.g. "Performing", "In Default", etc) of all Select Invest live loans;
5) IF-ISA Transfer IN Sign up process to be digitised  – to speed up the process;
6) Connect to our Open Banking Application, which then means we do not require an uploaded bank statement, and gives the ability to make bank transfers in real time;
7) A New segregated IF-ISA wallet, and SIPP wallet (which also comes with surprise features); and
8) Much more.
The atmosphere on the Stand Up's is electric. The guys are excited as Tech Development works have been producing some great feedback from you. The whole team is humbled and really appreciates your comments. As always we will endeavour to push the boundaries and continue to serve at your pleasure.
*Capital is at risk and Kuflink is not protected by the FSCS. Past returns should not be used as a guide to future performance. Securing investments against UK property does not guarantee that your investments will be repaid and returns may be delayed. Tax rules apply to IF-ISAs and SIPPs and may be subject to change. Kuflink does not offer any financial or tax advice in relation to the investment opportunities that it promotes.