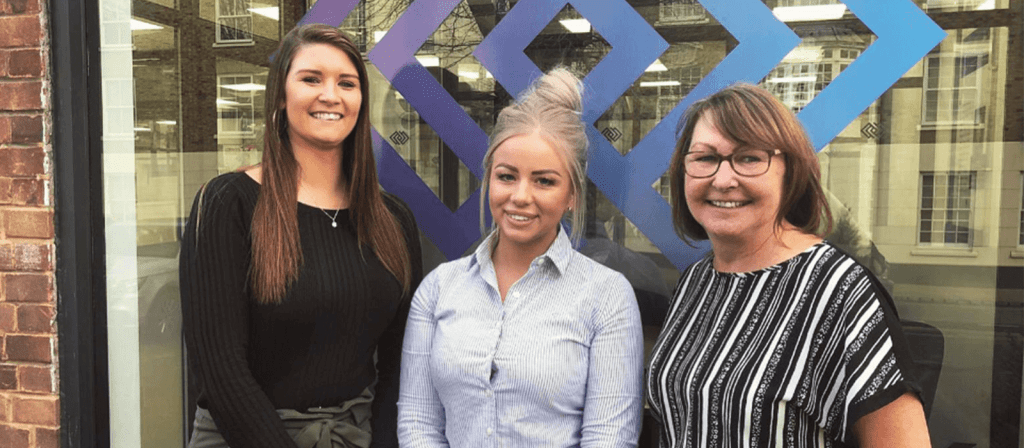 Meet the Team: Case Managers
Ever wondered what happens at Kuflink HQ when someone applies for a loan? Clare, Rebecca and Lucy from our Cases Management team explain how they process applications, vet borrowers and instruct valuations in the very first instalment of our 'Meet the Team' series!
Tell us about your team and the work you do at Kuflink
Clare: In short, we package deal files and carry out the due diligence for every enquiry that the sales team bring in. We put together an initial decision in principle for these loans, and once the formalities are agreed we do all the necessary behind the scenes work from credit checks and land registry searches to valuation reports and legal paperwork. We'll take a deal from the application stage right through to funds being sent to our clients.
What does a typical day look like for you? Who do you work with the most?
Rebecca: We'll each have multiple different cases to manage at any time, so it's pretty busy! We work really closely with the Underwriting and Sales teams in house, and externally we have to maintain good relationships with Solicitors and Valuers to help us complete as quickly as possible.
What skills make a good Case Manager?
Clare: The main thing is attention to detail, we always have lots of information to keep on top of
Rebecca: Organisation is key too, as things need to be done quickly and accurately!
Lucy: And teamwork – we're all happy to lend a hand with each other's cases when things get hectic
What's your favourite thing about your job?
Lucy: It's really rewarding when one of your loans complete and the client gets their funds, so you know you've helped someone to start their development or purchase a new property
Have you got a favourite memory from your time here?
Clare: We're all encouraged to attend industry events with the team, and I went to my first last year – the comedian they got in to host was fantastic and it was nice to spend time with the team outside the office.
Lucy: I only joined in October last year, but my favourite thing so far is how welcoming everyone was. I felt at home right from the start.
Rebecca: In summer, the whole team dressed in red, white and blue and we closed the office early to watch the world cup with a BBQ by the river!
Get to know the people behind your investments with our new weekly 'Meet the Team' posts. Have a question you'd like us to ask? Email your suggestions to hello@wp1www.kuflink.com