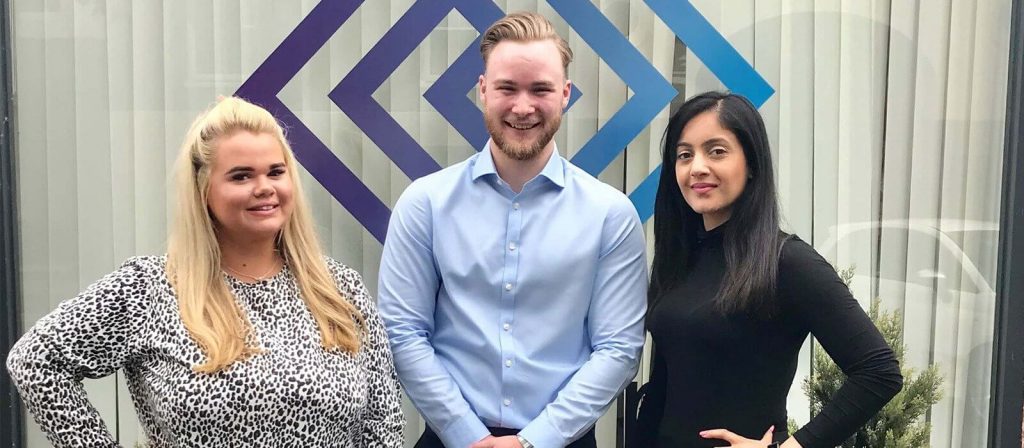 Meet the team – Investor Relations
Tell us about your role at Kuflink.
Lisa: I handle the support side, running our live chat system, and answering inbound emails as well as dealing with the ISA transfers.
Ranj: My role is to build and maintain relationships with our investors by creating a fantastic user experience. I also handle the corporate investors which often means meeting with them at Kuflink HQ or going out and about as a company representative.
Lewis: As a relatively recent addition to the team, I do a similar job to Ranj although I work with individual clients rather than the corporate ones. I also help welcome new customers by giving them a call to ask if they need any assistance or have any general questions about how peer-to-peer works.
Describe an average day in the Investor Relations department.
Lisa: It's hard to pinpoint a typical day as there's always loads of stuff going on; I'll be answering multiple enquiries from investors, whether they are on the live chat system or over the phone, as well as working with different in-house departments.
Lewis: Liaising with Ranj on the plans for the day, we will see what's come in overnight as well as the statistics for the previous day. Beyond that, we will be on the phones for the vast majority of the day helping investors however we can.
How does this role compare to other roles you've had?
Ranj: I've noticed that here there is more focus on customer experience, and always ensuring that our investors are happy and that their challenges are dealt with efficiently.
Lisa: Kuflink provides you with the tools to find your feet in the company, I started off elsewhere in the business and moved into Investor Relations. The company is always very supportive, and we've managed to implement a lot of the suggestions we've received from investors.
What has been your biggest achievement at Kuflink?
Lewis: For me it is teamwork; everything we do is a team effort, we are constantly liaising with each other and of course we have the same goal, to provide a great customer experience.
Ranj: One of my investors had a lot of queries about peer-to-peer at a time where there was a lot of negative media attention surrounding the industry, but I managed to reassure them and gradually build trust to the extent that they are now a satisfied customer.
What's your favourite thing about working at Kuflink?
Lisa: It sounds clichéd, but I look forward to going to work because we have a great team that has gelled really well which helps us when we are working.
Ranj: You're given a certain amount of independence and in a workplace where everyone is in one building it is easy to walk across the building to communicate with other teams and discuss our work. Also, being a natural people person, I've enjoyed building rapport with customers and maintaining those positive relationships.
Lewis: I received a lot of training when I joined, and the support has been ongoing. Ranj, Lisa and the whole team couldn't have been more welcoming.