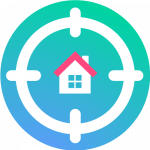 Take control of your money with Kuflink's Select-Invest, where you can fund exciting individual projects, secured by UK property*, from just £100 and enjoy fantastic returns up to 7.2% interest pa*.
From housing developments to auction purchases and business projects, each individual deal comes with a valuation report, the borrower's repayment history, loan rating and local area insights to make building your property-backed portfolio more transparent than ever.
Our Investment Opportunities
Browse our handpicked, credit committee approved lending opportunities. From auction purchases to outstanding new housing developments, you'll find plenty of ways to maximise your money
More For Your Money in 3 Easy Steps
Create Your Kuflink Account
Sign up online in just a few clicks – we'll need to verify your identity so please have a passport or driving license to hand
Top Up Your Online Wallet
Add funds to your account by debit card or bank transfer, so you're ready to go when an opportunity catches your eye!
Give your finances a boost from the moment you lend. You'll earn monthly interest up to 7.2% pa* and can watch your money grow daily in your account. Happy Earning