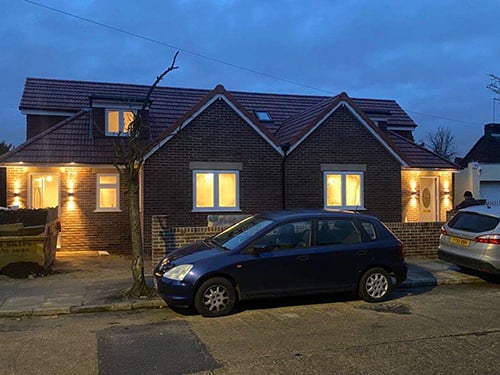 Property Development Finance Options
 Most property developers use development finances to take their first step into the market or expand their property portfolio.
Do you want to invest in property but do not have much cash lying around? It is worth considering property development finance. It is a broad term that covers many options to suit most people's needs. 
Its eligibility criteria vary from provider to provider; some lenders prefer to analyse your business plan, while others only focus on your personal credit score and circumstances. However, you can find the best deal with a well-planned development strategy.
Let's explore property development finance options so you can choose the right one according to your needs and circumstances.
Cash is the easiest way to finance property development if you have it. Instead of relying on loans, using cash can help you save money in terms of interest and keep development as cheap as possible. Therefore, it should be your priority when sourcing funds for a property development project. It might not be a suitable option when you are starting out, but you should bear it in mind for the future.
These are standard mortgage loans that you can take from the banks. Your loan application and approval depend on your ability to pay back and the value of the property you are purchasing.  
You may find a variety of mortgage loans, such as variable and fixed-rate mortgages. In a variable-rate mortgage, the interest rate changes over time, while in a fixed-rate mortgage, the interest rate remains the same for a set amount of time.
Traditional mortgage loans are suitable for properties in which you are planning to live and are not suitable for properties you will be renting out or that are classified as uninhabitable.
There tend to be two common routes for property developers. They either renovate a property to sell it at a profit or purchase properties to rent out. A standard mortgage is not a suitable option if you are planning to buy a property to rent. Instead, you will need a buy-to-let mortgage. It has key differences from the standard mortgage, including the demand for a larger deposit.
In addition, recent changes to legislation make it harder to apply for a buy-to-let mortgage successfully. Borrowers also have to ensure that their expected rental income covers the mortgage instalments and the additional costs and taxes.  
A commercial mortgage is similar to a high street mortgage, except that the property you are using as collateral is classed as commercial. It may include factories, shops, and offices.
Another significant difference is that instead of considering your personal income in the application process, the lender is more likely to consider your business assets and income. Lenders use these aspects to assess your ability to repay the loan amount.  
A viable future business plan may also be required when applying, especially when you are a start-up or new venture.
Residential Bridging Loans 
Bridging loans are a useful funding source when you are thinking of borrowing for a short period of time. Property developers often use residential bridging finance as they are flexible and can be used for a number of purposes. Such loans are adaptable to many situations, even when a standard mortgage is not suitable. Instead of an annual interest rate, they usually come with monthly pricing.   
Property developers usually use bridging loans during buying, selling or refurbishment work. It can also act as a bridge between two mainstream types of funding. For example, you can use a bridging loan to purchase a property when you are waiting for a long-term fund to become available.
Lenders grant you funds on the basis of your ability to repay, the value of your property and your exit strategy. 
Commercial Bridging Loans
Similar to residential bridging finance, commercial bridging loans help you to buy or renovate a property. The difference is that the property you are using as security against a loan is a commercial one.
In this instance, any property in which 40% of the property's value comes from commercial means is referred to as a commercial property. It can be a shop with a flat or a brownfield site. Commercial bridging loans can be a beneficial option and help you expand your business by buying new premises. 
Specialised Property Loans
You might be eligible for funding from a private source offering specialised property loans. Other than high street mortgage companies, many other sources raise funds for residential and commercial property developments. Moreover, you can also get property development finance through an individual broker who can manage the transactions.
Although specialised property loans are usually handled privately, they are still subject to regulations from the Financial Conduct Authority (FCA). Otherwise, it can create fluctuations in the interest rates offered by private lenders.
Personal Loans
Personal loans are also known as unsecured loans, as they are not secured against your property or any other asset. Such loans can offer you quick funding. However, you can only take a small amount through a personal loan. We can say that it is an option only when you need funds for light refurbishment and renovations. Repayments of personal loans tend to be fixed. 
Conclusion
Property development finance comes in different forms. In a nutshell, it is a type of borrowing used for the development or significant refurbishment of a property. Mortgages and bridging loans are the two most common loans used by property developers. You may find numerous lenders with varying eligibility criteria. Acceptance and interest rate depend on your business plan's strength and property development track record.
This is for information only. Please always seek professional advice before acting.