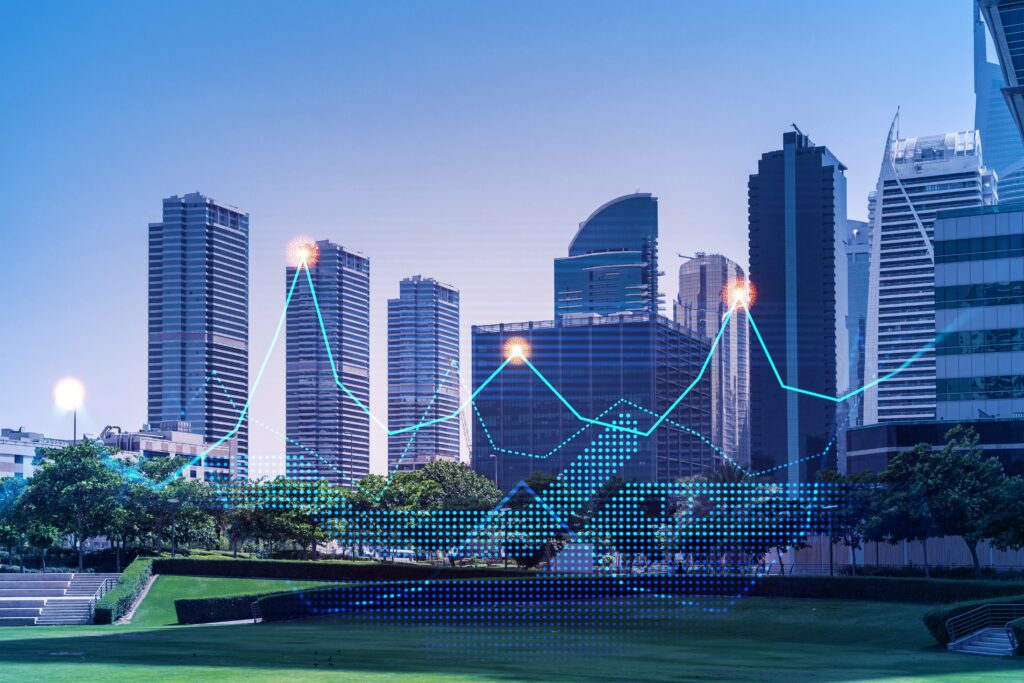 Property Trends Investors Must Know
From the start of 2022, we have seen the resilience and strength of the UK property market. The property prices and rents are increasing exponentially in some areas across the country. As a result, property investors are looking for new investment opportunities after seeing this post-pandemic boom in the real estate market. So, let's look at four property trends in 2022 for smart investors.   
Increase in prices, but ease in momentum 
The property experts expect the property prices to increase but not with a speed witnessed in 2021. According to Rightmove's prediction, the frantic pandemic will lower this year and return closer to normal1. They expect the current national asking price of the market, £342,401 to rise by 5%, which means there will be an increase of around £17,000 in 20222. 
The Private Rental Market Will Continue to Display Positive Growth
The UK rental market is expected to be strong and grow continuously. According to a report by Zoopla, the rental market sector is expected to rise by 4.5% in 2022. Their UK Rental Market Report shows that in the year 2021 the rents were up by 4.6%, after a rise of 3% due to increasing demand in city centres. The rent increase has hit a 13 year high because city centres' rental property demand has increased3. About a third of millennials are expected to live in rental properties their entire lives.
More focus on Sustainable Eco Living 
With the increase in climate change, we could see homeowners setting targets to improve the energy performance of their homes this year. In the UK, homes caused up to 15% of greenhouse gas emissions in 2018. The government recognises that if they have to meet  Net Zero, there is a great need to eliminate emissions from the housing stocks by 2050. Eventually, the government introduced its Green Finance strategy in July 2019, intending to grow green finance products and increase home energy performance improvements.   
The Midlands and the North Will Continue to Outperform 
We also expect that Prime Minister's Levelling Up policies will continue closing the north-south divide. The JLL's 2022-2026 UK residential forecast report describes the top-performing cities and regions, depending on economic, social and market factors, thus providing the most accurate forecast4. West Midlands is expected to lead the UK's house prices with 7% growth during this period that is 2% higher than the national average. Southwest, Scotland and Yorkshire are also expected to see similar growth. However, the slowest growth is expected to see in London properties that is only 3%5. 
As a whole, we can say that the UK property market trends will remain buoyant in 2022 due to pandemic related trends and structural shortage of housing. As a result, the market is expected to be more stable and less frantic than in 2021. 
Moreover, this renovated trust in the resilience of UK property will lead to the growth of the market further and result in more investment and development activities. 
*Capital is at risk and Kuflink is not protected by the FSCS. Past returns should not be used as a guide to future performance. Securing investments against UK property does not guarantee that your investments will be repaid and returns may be delayed. Tax rules apply to IF ISAs and SIPPs. Tax treatment depends on the individual circumstances of each client and may be subject to change in future. Kuflink does not offer any financial or tax advice in relation to the investment opportunities that it promotes. Please read our risk statement for full details.
1The pandemic property market will return to 'closer to normal' in 2022
2 UK Property Market Forecasts 2022
3 Rent increases hit 13-year high as demand in major cities doubles
4 UK Residential Forecast 2022 – 2026