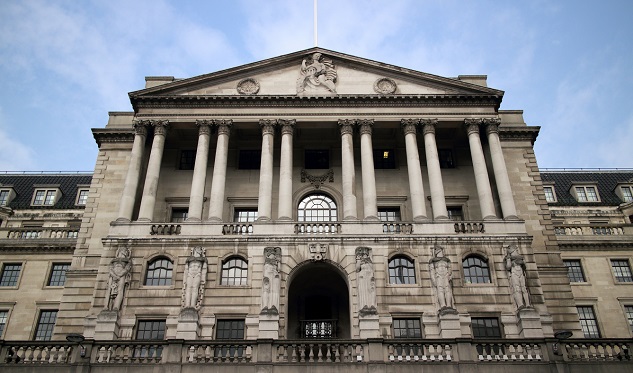 Rising Interest Rates – UK Banks Pulling Cheapest Mortgage Deals Off-market
The Banks in the UK are pulling the cheapest mortgage deals as the interest rates are set to rise. Consequently, they are increasing the home loans cost. The bank of England is expected to increase the historic low rates of 0.1%, with the base rates expected to be raised to 1%. 
However, since two-thirds of the £1.6 trillion mortgages in the UK are fixed-rate, they won't be affected immediately. But, people on variable deals or trackers are going to feel the impact straight away. 
The head of personal finance at AJ Bell, Laura Suter, has said: "for a long time, the mortgage rates have been extremely low, and homeowners are unfamiliar with high-interest rates. Therefore, any rise in rates can bring a shock for them. And people need to be aware that mortgage providers do not hang around when it comes to passing on the rate rises. Hence, anyone who is on a tracker deal will experience a hike in cost immediately. For example, if 0.5% points are added to mortgage interest, it will add about £50 a month to a £200,000 cost, 25-year mortgage or around £120 a month on a £450,000, 25-year mortgage."
The Bank of England governor Andrew Bailey dropped a hint that interest rates are going to rise to counter the inflation. So, behind the scenes, banks are moving quickly. 
The Nationwide Building Society has confirmed reviewing the mortgage pricing while Barclays has already adjusted some of the fixed-rate deals. UK's biggest mortgage lender and the owner of Halifax, Lloyds, has also made some fixed-rate deals expensive. It announced those moves to mortgage brokers. However, they didn't make any formal announcement. The pricing rises are now deemed inevitable. Nonetheless, brokers have noted that the lenders are moving ahead of an actual decision on interest rates from the Bank of England. 
The chief executive of mortgage broker SPF Private Clients, Mark Harris, said: "the underlying swap rates have hiked up over the past weeks with 5-year swaps now over 1%. The cost will be passed on to the borrower, and we may see a 5-year fixed rates increase accordingly. Barclays is rising its 5-year fix at 75% LTV from 1.21% to 1.31%. Also, the Barclays is rising its 2-year fix at 60% LTV from 0.86 to 0.9%."
So, a jump in interest rates to 1% for a £250,000 mortgage over 25 years would add a cost of £100 a month. 
There are £1.6 trillion in outstanding home loans across the 13.3 million mortgages, which makes the average mortgage about £120,000. In London, that figure is much higher. 
Households across the UK will be £1,000 worse off in 2022 from a cost-of-living squeeze created by the increasing energy prices and shortage of workers. The Resolution Foundation has stated that high inflation will hit workers' earnings in 2022, which would contribute to heavily impacting the average household income. 
Barclays said: "we continuously review our offerings and make modifications where necessary, to make sure we can deliver high-level service to mortgage and their clients. Consequently, in a recent review, some products across our Buy to Let and Residential have gone through price changes."
Ian Gordon, an analyst of Investec, said: "the Mortgage rates are going to rise. The energy crisis is going to add to the inflation and worsen the squeeze of household incomes. This increases the upside pressure on mortgage rates, adding to the household pain."
All the above is for information purposes only. Please always seek professional advice before acting. 
*Capital is at risk and Kuflink is not protected by the FSCS. Past returns should not be used as a guide to future performance. Securing investments against UK property does not guarantee that your investments will be repaid and returns may be delayed. Tax rules apply to IF ISAs and SIPPs and may be subject to change. Kuflink does not offer any financial or tax advice in relation to the investment opportunities that it promotes. Please read our risk statement for full details.