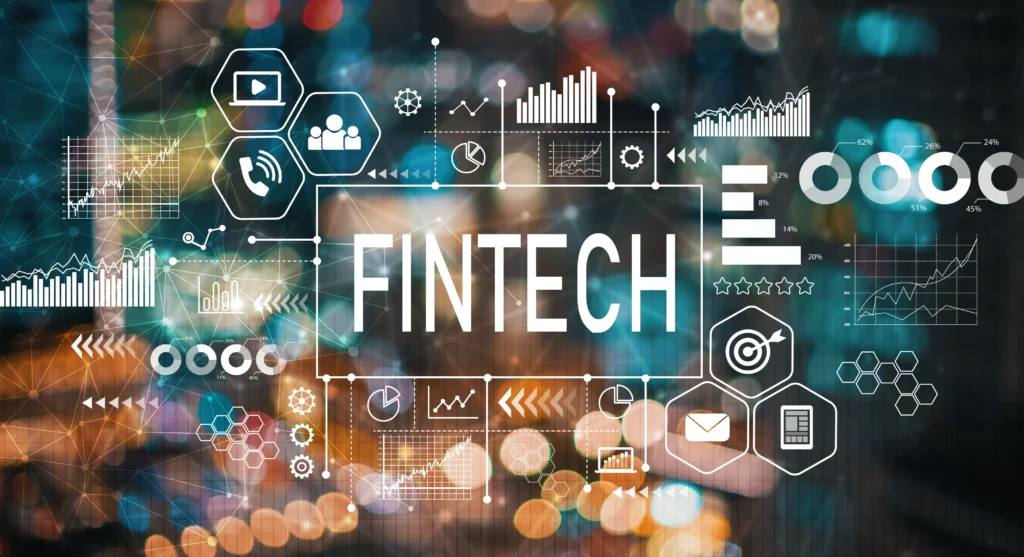 The Importance of FinTech to the Business World
What was considered a novel way to manage finances, FinTech is now being used by millions of individuals and businesses worldwide. With more and more activities occurring online, the demand for digital finance and financial services technology has increased dramatically, providing a greater opportunity for the UK's FinTech industry. The UK is already regarded as one of the leaders in the FinTech industry, with London being the key driver. Investors find this sector attractive as it provides simplified transactions and enhanced security. 
The FinTech industry is critical for the UK economy because it empowers the development of new markets and makes finance more inclusive for the masses. By seeing these benefits, every sector is shifting towards FinTech to improve its customer experience. However, before digging into the importance of FinTech for businesses, first, let's understand how FinTech works. 
What is FinTech?
Financial technology or FinTech refers to providing financial services over the internet. This innovation includes everything from mobile banking to stock trading and payment apps. In other words, we can say that every business can include FinTech for their services to automate their work and procedure. Wondering how? Because with the use of technology, you can simultaneously offer exclusive services to consumers and businesses. 
Over time FinTech has become the fastest-growing and most influential industry whose significance cannot be denied. 
Reasons Why FinTech is So Important
As described above, FinTech is vital to the UK, with its value expected to triple in the next few decades. Here are some reasons that help you understand why FinTech is essential to the business world. 
Improving Financial Inclusion
FinTech has made financial services accessible to everyone, using them anywhere at any time. It allows businesses to introduce new products and services to customers who have not been accessing traditional financial services. Through essential financial services like e-wallets, the FinTech industry is helping individuals and businesses to create a more financially inclusive world. It is made possible through the following:
Providing innovative underbanked solutions.

The provision of simple products at a lower cost. 

Providing funding accessible to small and medium-sized enterprises. 
Cost-effective Option 
Global payment services are indeed a blessing for several communities. But you may not know that these services can be costly, and not every business can afford them.
On the other hand, FinTech services offer the exact solutions at a lower price. As a result, you can avoid paying unnecessary fees and save money. In addition, you may find plenty of financial tools and no longer need to worry about hidden charges. In addition, you can send and receive money worldwide through mobile devices. 
Companies using FinTech can save money by not having physical branches to service their customers. You can find stock trading apps without commissions and bank accounts with no fees, which means more money in your pocket. 
Compliance and Security
Many of you may be concerned about the security of FinTech and think it could be more reliable in terms of security. However, this is not true. FinTech can be more secure and safer than traditional financial services. This is because traditional financial institutions and banks need to adopt new technology and cybersecurity measures faster.
Small and medium enterprises and retailers are more vulnerable to cyber-attacks, security breaches, and other online risks. For example, 74% of UK small businesses reported security breaches in 2015. As a result, multiple FinTech companies have introduced security features that help businesses detect fraud and manage compliance issues. Your customer data and personal information will remain protected by FinTech companies. 
Empowering Small Businesses
Large businesses typically stay one step ahead when using advanced technological and financial tools; however, this is different now. Even start-up businesses use tools that big names in the industry use, including online payments and managing accounts online. Furthermore, innovative financial products help small businesses expand their services and operate more efficiently. 
Enhancing Customer Experience   
Every business wants to offer instant results and take care of customers. With the help of advanced technology, FinTech can offer personalised solutions and interactive communication options, ultimately improving customer engagement. 
FinTech services make it possible to lend or borrow money in no time. Many platforms like Kuflink operate online and offer multiple financial products to their customers. 
Increasing Transparency 
Trust is the foundation of every business, and FinTech enables financial services companies to increase the transparency of services and products. Traditional financial institutions and banks are not always transparent, and customers may have to pay some hidden charges. While FinTech helps your business to offer transparent services, real-time updates, and tight security. You can provide a better customer experience and increase your productivity. 
Enhancing Financial Capability
Whether it's your personal or business finances, FinTech helps you manage your money. You can build your future using financial tools if you are a start-up business. This innovative technology also helps you to provide financial education to your customers with increased financial literacy, and people can reduce debts and understand the value of budgeting and investing. 
How is FinTech Beneficial for Economic Growth? 
Financial technology and innovation can make everything simple. According to a recent report by the IMF, countries that believe in investing in high levels of digital financial inclusion often have high annual GDP growth. The UK is the third largest destination for FinTech in the world and comprises 1600 firms, and this number is expected to double by 2030. Above all, the FinTech industry contributes an estimated amount of £7 billion and about 60,000 jobs to the UK economy. 
In the UK, many FinTech investments have been made, especially after COVID, and this number is not slowing down. 
Conclusion
The UK is an established and leading financial and business service centre and a global hub for FinTech. Fintech is essential to the UK economy and provides numerous benefits to businesses, including cost-effectiveness and improved customer experience. To sum up, we can say that the FinTech boom will not slow down anytime soon.
This is for information only. Please always seek professional advice before acting.
* Don't invest unless you're prepared to lose money. This is a high-risk investment. You may not be able to access your money easily and are unlikely to be protected if something goes wrong. Take 2 mins to learn more.