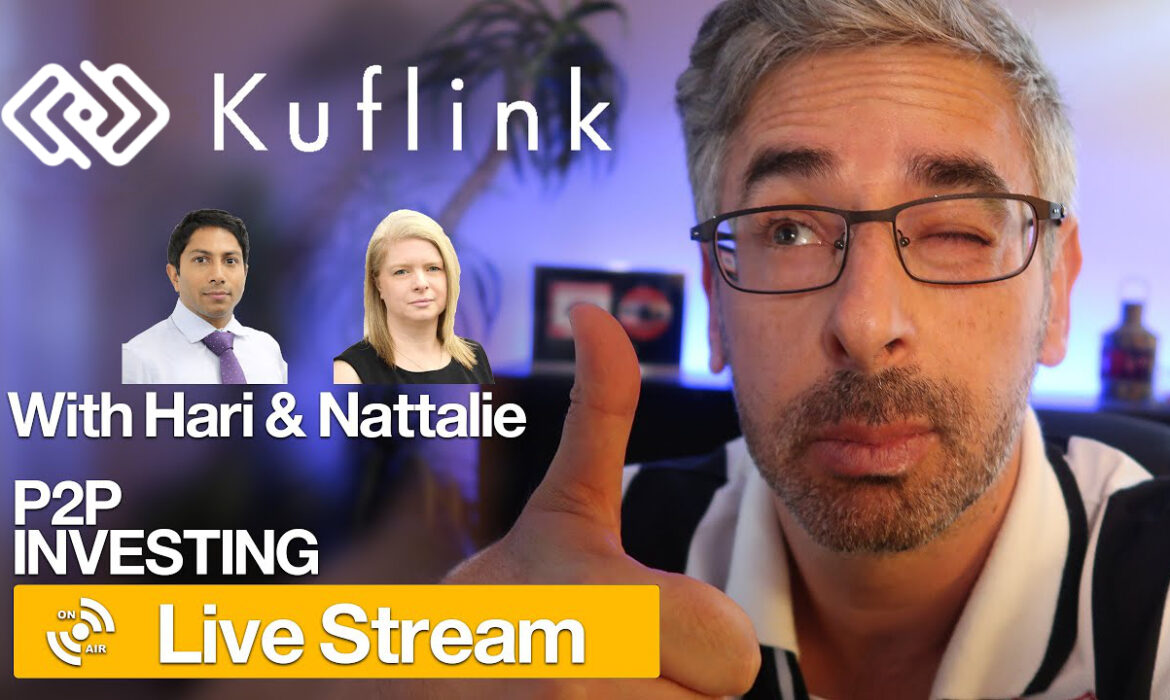 Recently, Hari (CTO) and Nattalie (Director of Collections) joined an online interview with Laurence Samuels at Financial Thing. The conversation was live on YouTube, with questions coming in from those watching, as well as from Laurence himself.
The Financial Thing blog is an unbiased reviewer and DIY investor – check out his latest YouTube video –  "Kuflink Livestream with Hari (CTO) & Nattalie (Director of Collections) – YouTube". He has reviewed Kuflink for the last three years and awarded Kuflink a fantastic 4 stars on 28th January 2021.
Some of the key points discussed by Hari, Nattalie and Laurence were…
Can alternative finance remove the need for banks? According to Nattalie, who worked in traditional banking for 30 years, there will always be the need for banks. However, they have to become more agile with the changing demands of users. Change in traditional banking is extremely slow, while in an alternative finance company like Kuflink, we take every opportunity to change for a better user experience. 
How does Kuflink handle collections? We will always use UK solicitors, ensure our borrowers get legal advice, review valuations and monitor surveyors reports making sure our investors' money is secured. 
How does Kuflink handle defaults? We engage with borrowers early and throughout the loan term and will always try to come to a workable solution at the end of the term if they are struggling to repay.  We want what is best for our borrowers and investors and so we don't consider recovery until we have exhausted every possible option.  
What's new in the Kuflink interface? We value our customer's feedback; hence we have worked on the user-friendliness of the dashboard and profile. We are planning on creating a more secure user experience by creating two-factor authentication. We are also working on segregated wallets so users can see their current and past wallets. For 2022, we are planning on allowing people to sell parts of their loans on the secondary market. 
How does Kuflink retain its customer's trust? Recently, many Peer to Peer companies have exited the market resulting in people losing trust in P2P lending. However, we have been able to retain our customer's trust by doing the right thing. 
Why have p2p companies exited the market? Hari shines a light on the pattern among the failure of these p2p companies. These businesses lacked due diligence, clear underwriting and easy access to funds. Overall a lack of responsible lending. However, that reiterates the importance of following the right processes and performing due diligence. 
How is inflation going to affect Kuflink's rates? Lending rates follow the base rates, so if the base rates are going up and banks are lending at higher rates, Kuflink will slowly follow the trend. However, if we are charging more, we will pay more. 
It's been overwhelming to see the support from the viewers. We got to answer many questions and received a lot of love and support. Head over to the Financial Thing YouTube channel to watch the video.

* Capital is at risk and Kuflink is not protected by the FSCS. Past returns should not be used as a guide to future performance. Securing investments against UK property does not guarantee that your investments will be repaid and returns may be delayed. Tax rules apply to IF ISAs and SIPPs and may be subject to change. Kuflink does not offer any financial or tax advice in relation to the investment opportunities that it promotes. Please read our risk statement for full details.