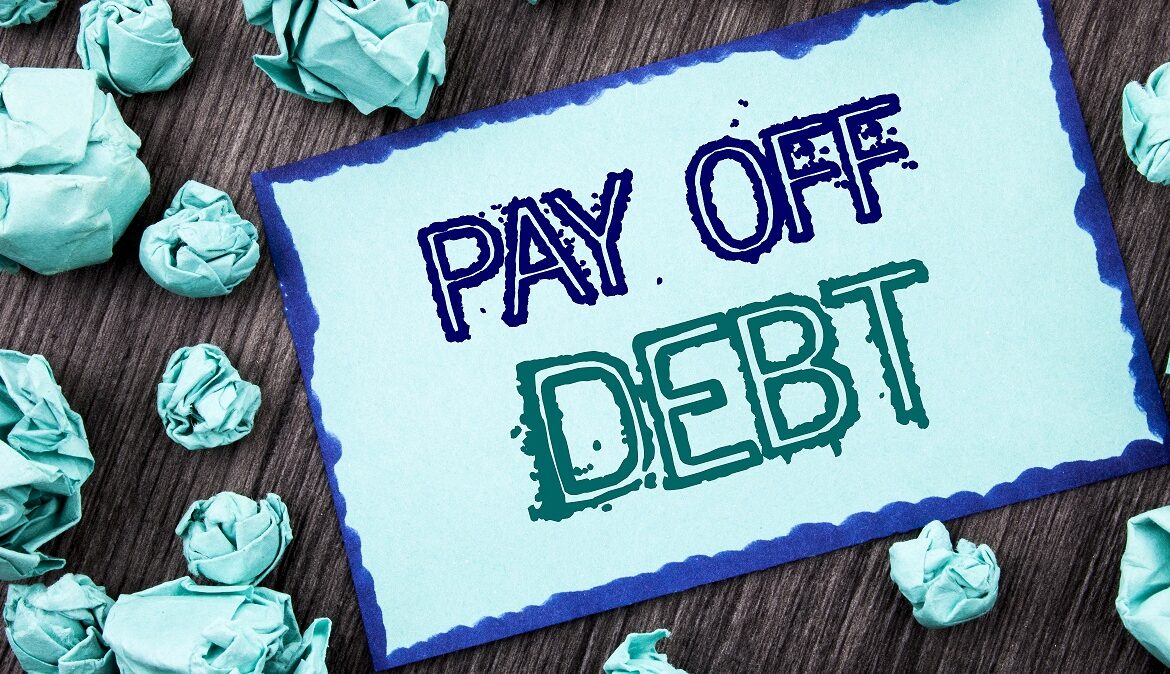 No one really wants to be burdened with credit card debts, vehicle loans or student loans. However, it's not unusual for people to have such debts; hence our suggestions of various methods for paying off debt quickly. Though every person's case is unique, receiving a passive income, minimising non-essential expenditure and figuring innovative strategies to raise one's revenue are some of the best ways to easily reduce debt and improve one's economic status.
All the following is for information purposes only. Please always seek professional advice before acting.
If you have any concerns about dealing with debt, please consult the Government's Money Advice Service at www.moneyhelper.org.uk
Why should paying off debt be a priority?
If you would like to buy a house one day, retire early, or take that long trip you have always wanted to take, you will have to get your finances in order – which generally begins with debt consolidation. "These goals are a fair distance away," you might consider. "So, what is the hurry?". One of the difficulties is that debts can impact your credit score, making it less likely to obtain new loans in the future, such as mortgages.
If you have any high-interest credit cards and can not pay the whole balance every month, those charges can soon add up. And the longer you keep those credit card debts active, the higher the chance you could end up paying accumulated interest. These are both excellent reasons to begin working toward debt freedom.
Innovative methods for paying off debt
To get you going, we have compiled a list of some of the most effective debt-reduction strategies that are commonly used. In addition, we have included several methods to help you flourish and get out of debt in the first place.
Choose a debt payback strategy that fits you.

Think about transferring your balance.

Take advantage of financial windfalls.

Bargain for a cheaper interest rate.

Participate in the gig economy.

Learn about promotions and bargains.

Look for part-time employment.

Improve your bank account management.
1.
Choose a debt payback strategy that fits you
While there are various strategies for managing debt, there are two popular strategies: the debt snowball approach and the debt avalanche technique.
a. Debt snowball approach
You spend as much as you can afford towards your smallest obligation per month while just making minimum payments on your other bills. Once this debt is cleared, you proceed to another low balance, and so forth, until you reach your maximum.
b. Debt avalanche technique
You start paying off your bill with the highest interest charge initially, whilst paying the minimum on your other loans, before proceeding onto the next highest, etc.
Either type of debt repayment has pros and cons. For example, suppose you only have a limited debt burden. In that case, the snowball strategy might be right for you to remain focused because you will experience modest victories immediately. 
On the other hand, the avalanche technique needs more dedication.  But, if you have a huge quantity of debt with a high rate of interest, you will be able to save more money over time in interest.
2.
Think about transferring your balance
Transferring one of your bills to a card with a 0% initial APR can be a wonderful method to escape skyrocketing interest while paying off debt if you're being affected by excessive interest rates. To register for a balance transfer card, you must have solid credit. Examine your rating and credit record before signing. Remember that there is normally a fee for transferring balances. If accepted, you must pay off the debt you moved before the intro APR period ends if you want to prevent higher interest charges from being applied.
3.
Take advantage of financial windfalls
It really is enticing to waste those pleasant cash surprises—tax rebates, incentives, grandparent's large Christmas cheque—on a treat. But, if you weren't anticipating the spare funds, why not put them to good use by paying down your debt? Unforeseen windfalls might come in helpful when dealing with debt obligations. There's nothing wrong with indulging oneself after getting a year-end bonus or bequest from a beloved one, but the majority of that cash could be spent more wisely. Every windfall is a possibility to get closer to your objectives.
4.
Bargain for a cheaper interest rate.
It might seem counterintuitive, but it is usually to a lender's advantage to assist cardholders in repaying their obligations. So don't be hesitant to contact your creditors if you're making a genuine attempt and have compelling reasons to request a reduced interest rate or longer payback terms. A fair bargain can help sort finances in the long term.
5.
Participate in the gig economy.
Many individuals supplement their income by working part-time whenever it suits their routines in today's world. Startups like Lyft, TaskRabbit, and Instacart allow professionals to perform when they are available, and in most instances, all you need is a phone and a vehicle. If in-person activities aren't your thing, platforms like Upwork and Fiverr let you search for online gigs according to your experience. Use any additional money you have to pay off debt.
But use caution. Determine if you really need to incur any new costs. For instance, as a Lyft driver, you might have to improve your vehicle or extend your insurance cover. Also, keep in mind that in most circumstances, you'd be functioning as an autonomous contractor. So make sure to stick to your plan and set aside money to settle your tax liabilities.
6.
Learn about promotions and bargains.
Want to know how to pay off a loan quickly? In that case, you must examine your expenditures. Then, in conjunction with a budget and scaling back on non-essentials, plan on taking the benefit of as many deals, sales, and offers as feasible.
7.
Look for part-time employment
Many people prefer stability over adaptability and have part-time occupations in contrast to their regular ones. A part-time job might be something more enjoyable than your main employment, or it can serve as a launching pad to a new profession. In addition, with a consistent salary, you can anticipate how much you'll make per week, which can assist you in planning for debt repayment and possibly even setting aside money for saving.
8. Improve your bank account management.
Most of you may be aware of how rapidly bank charges may pile up. Go for a no-fee deposit account which also assists you in minimising or avoiding ATM costs. If you meet the minimum amount or set up a direct deposit, many banks may forgo the recurring monthly cost. As always, take precautions to avoid incurring excessive overdrafts, particularly unauthorised overdrafts. For example, keep a reserve balance in the account, and make sure your debit card has overdraft protection. After you've figured it out, start moving the cash you've been wasting on bank fees toward your savings.
Conclusion
We hope these techniques can help you succeed in learning how to pay off debt faster. It isn't just about consuming less and handling your money carefully; it's also about changing things around and getting the most out of your position, intelligence, and talents. What you do to get closer to paying off your bills or a loan early may provide you with new abilities, new relationships, and even a new continuing stream of revenue.
All the above is for information purposes only. Please always seek professional advice before acting.
*Capital is at risk and Kuflink is not protected by the FSCS. Past returns should not be used as a guide to future performance. Securing investments against UK property does not guarantee that your investments will be repaid and returns may be delayed. Tax rules apply to IF ISAs and SIPPs and may be subject to change. Kuflink does not offer any financial or tax advice in relation to the investment opportunities that it promotes. Please read our risk statement for full details.